Outdoor Entertainment
Take Smart Home Technology Outdoors with Our Innovative Solutions
Home automation moves outside.
When the weather starts warming, it's time to head outdoors. And because your home is so much fun, the music and TV you enjoy indoors follows you to your great outdoors.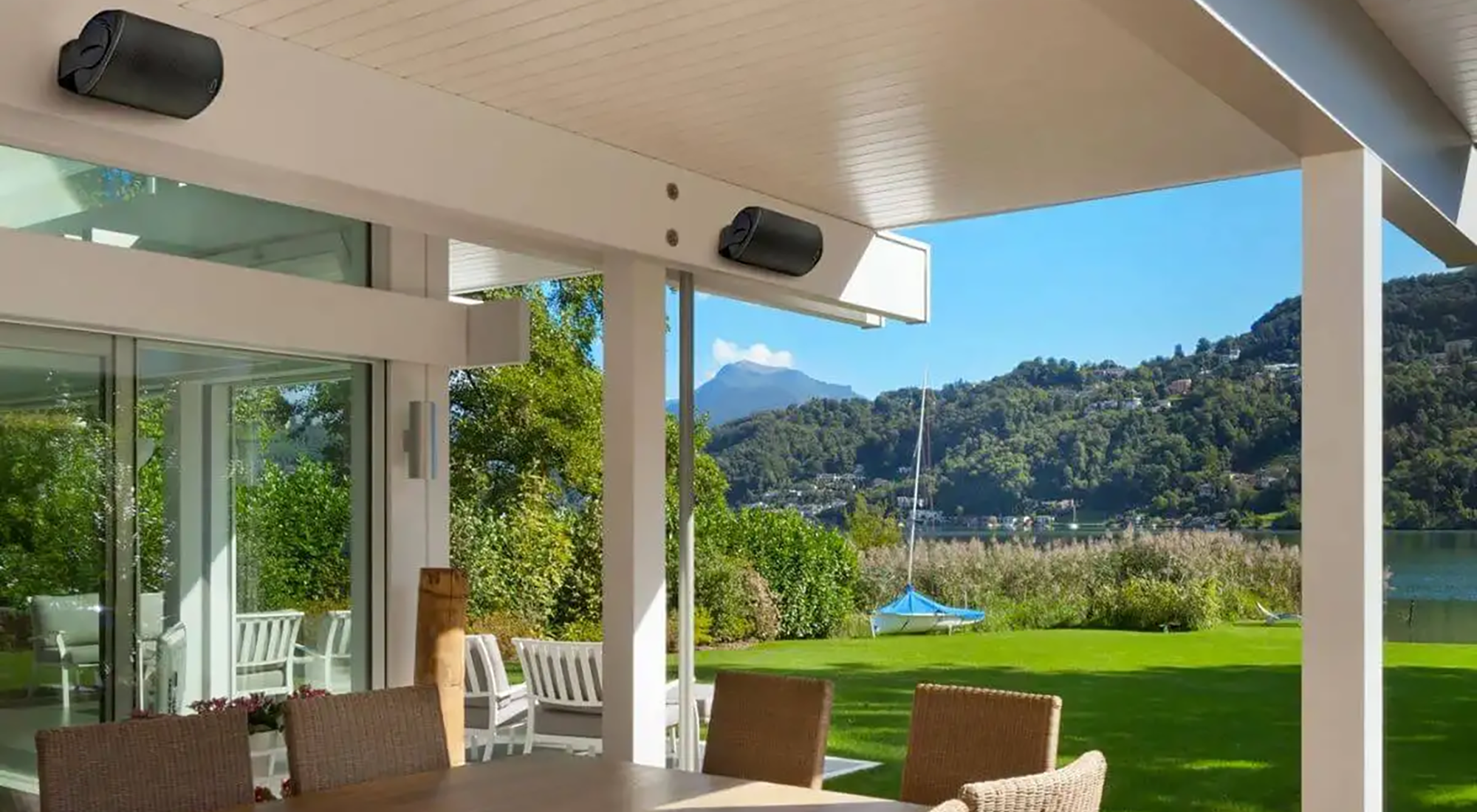 Outdoor Stereo Systems
An outdoor stereo system typically includes a range of features designed to enhance your audio experience while withstanding the challenges of outdoor environments.
Some of the standard features found in outdoor stereo systems include: weatherproof or water-resistant equipment; wireless connectivity that allows you to stream audio wirelessly; built-in amplifiers to provide sufficient power for outdoor listening; and outdoor speakers to provide even sound coverage in outdoor spaces.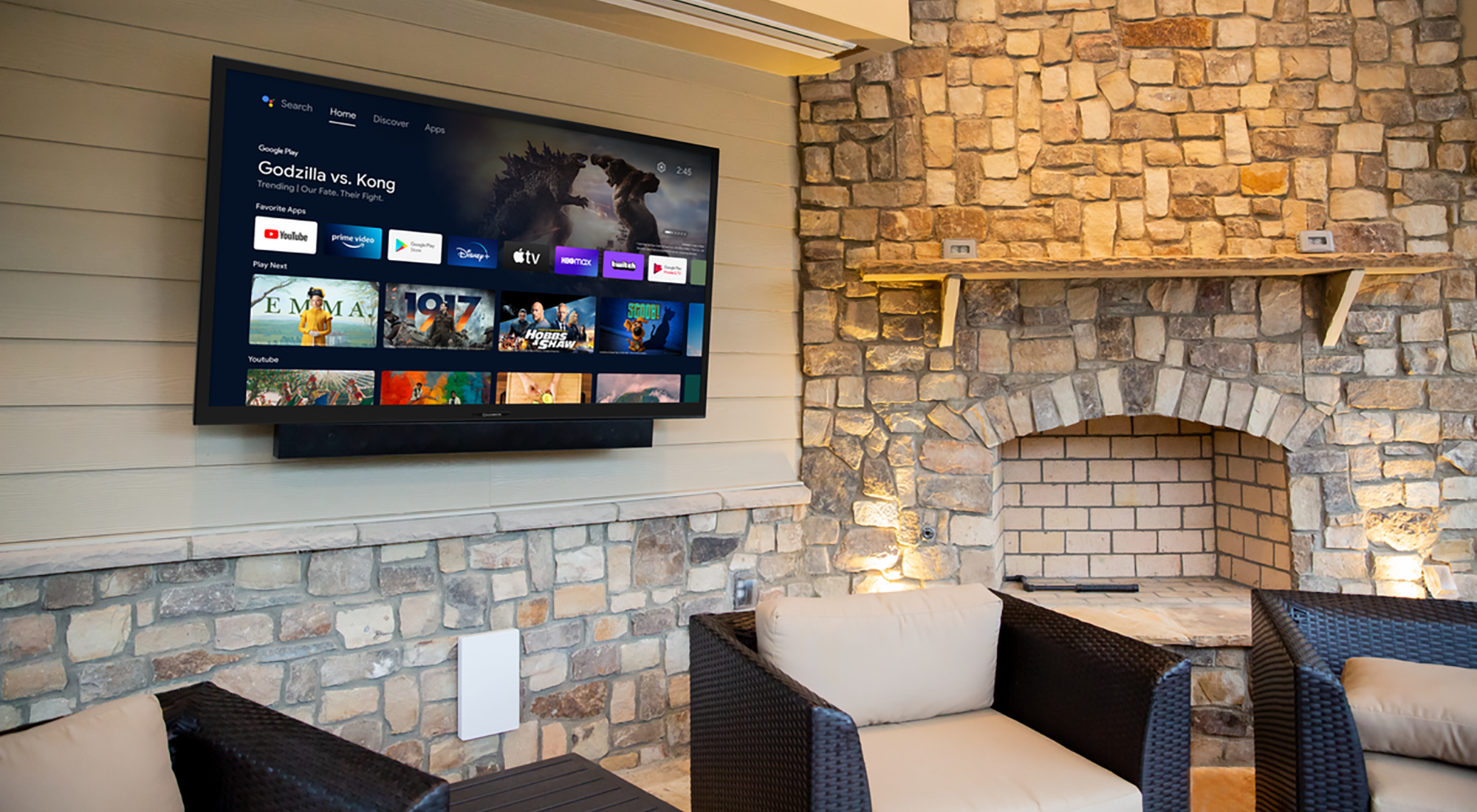 Outdoor Flat Screen TVs
Outdoor flat screen TVs, also known as outdoor TVs or weatherproof TVs, are designed to withstand outdoor environments while delivering a high-quality viewing experience.
Not only are these TVs weatherproof or water-resistant to protect against moisture and outdoor elements, but they also include: brightness and anti-glare technology that provides better visibility in bright outdoor conditions; temperature regulation to prevent overheating or freezing; sunlight readability to improve image quality under bright sunlight; and a wide viewing angle that allows for comfortable viewing from different positions or seating areas in your outdoor space.
Your outdoor entertainment system controlled seamlessly.
Not a wire to trip over and everything is out of sight, providing the perfect background for entertaining. And even better, it's all controlled seamlessly! Smart outdoor entertainment systems can be controlled using various methods, depending on the specific system and its features.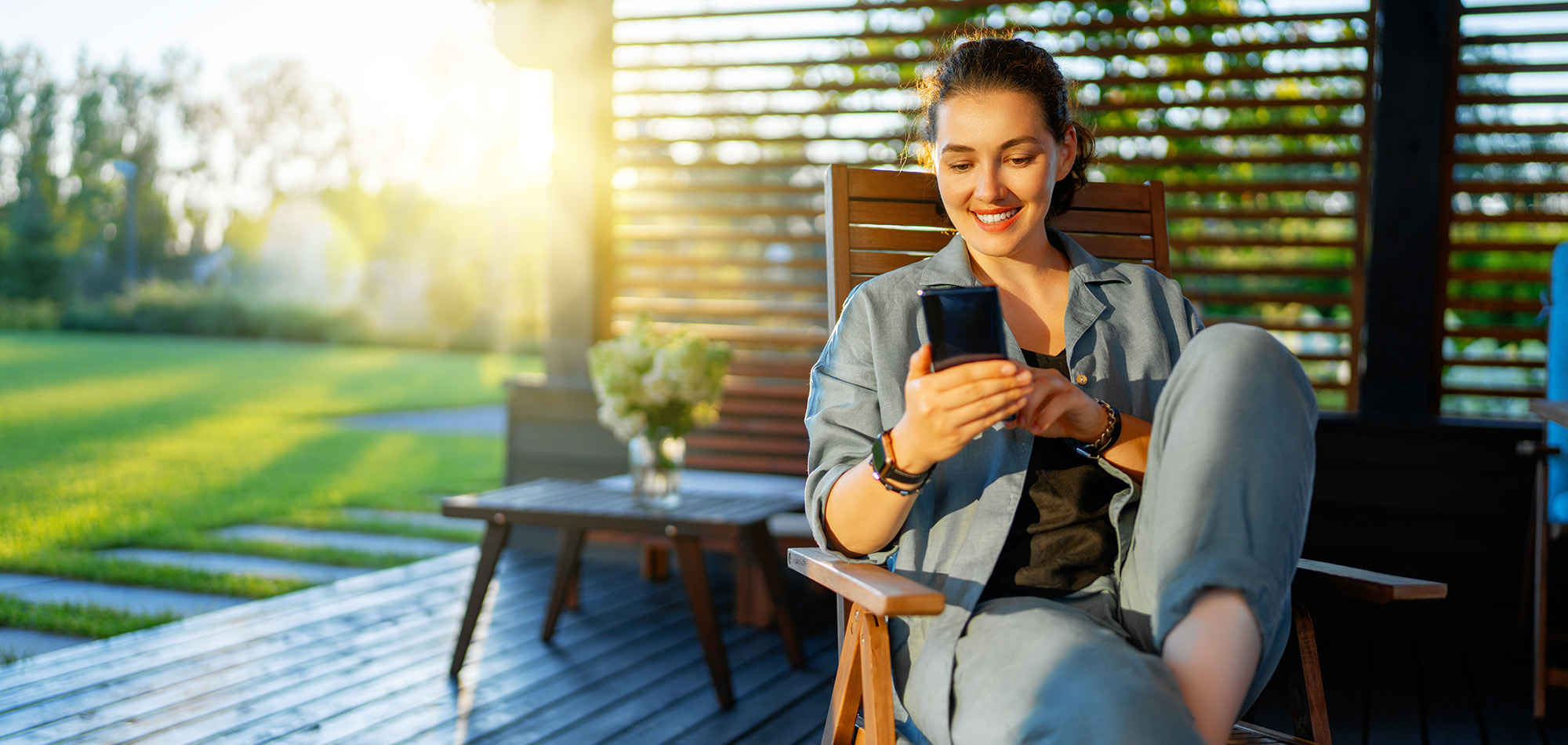 Mobile Apps
Many smart outdoor entertainment systems have dedicated mobile apps that allow you to control and manage the system from your smartphone or tablet.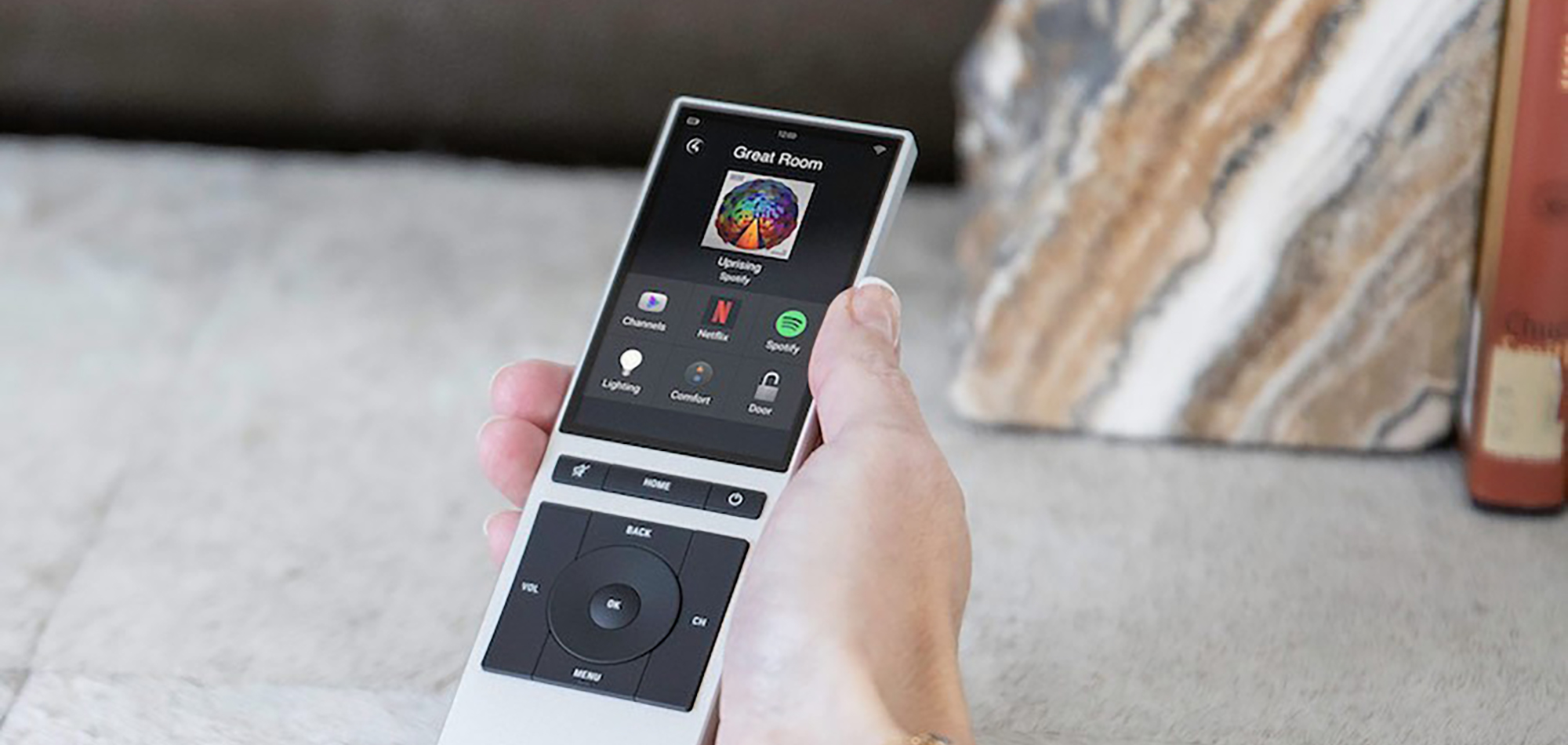 Remote Control
A dedicated remote control allows for convenience without having to access the unit.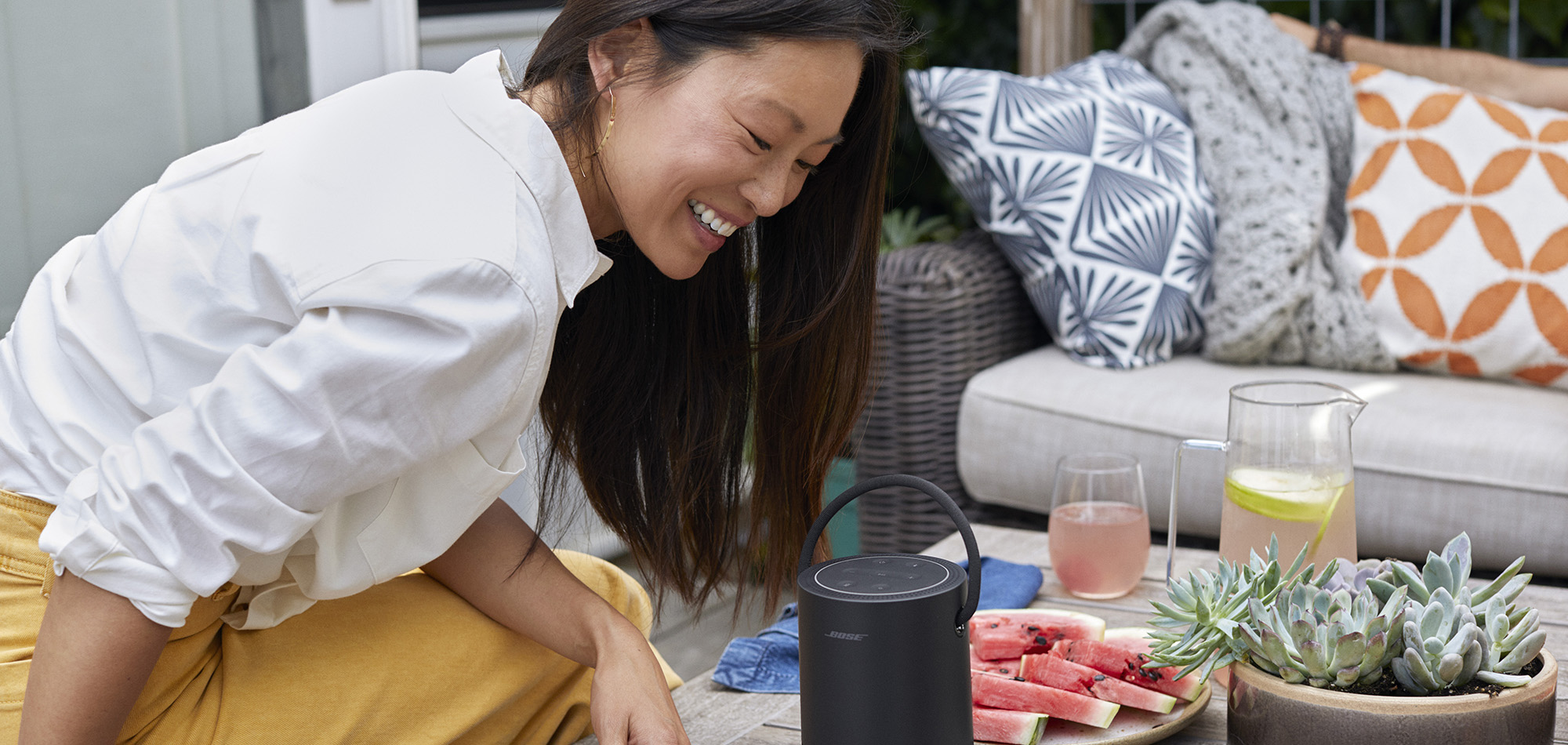 Voice Control
If the outdoor entertainment system supports voice control, you can control it using voice commands through voice assistants like Amazon Alexa, Google Assistant, or Apple Siri.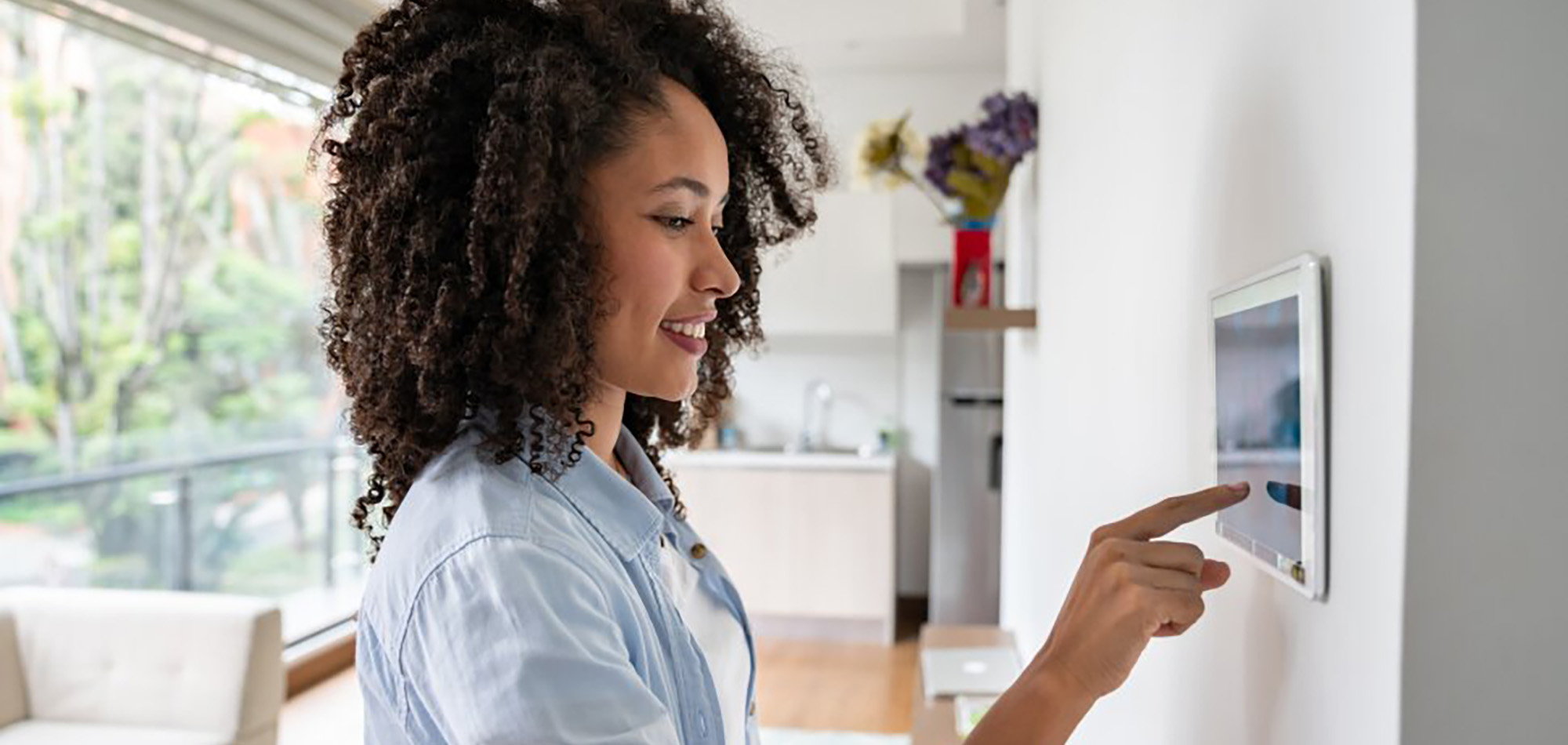 Touchscreen Control Panel
Certain outdoor entertainment systems may feature a built-in touchscreen control panel that allows you to interact with the system directly.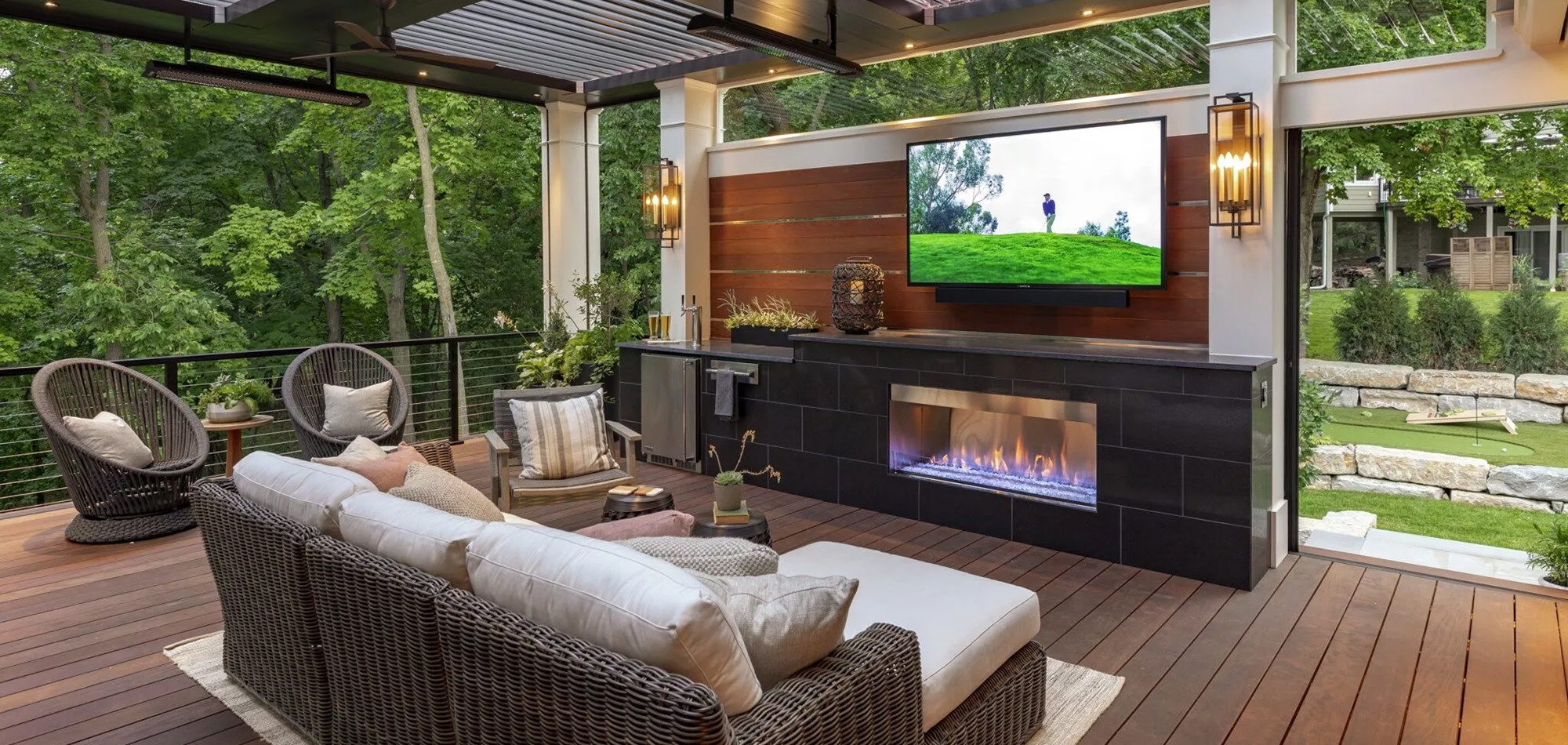 Smart Home Integration
If your outdoor entertainment system is part of a larger home automation setup, you can control it through your home automation hub or control panel. This enables you to manage multiple aspects of your outdoor entertainment system, such as audio, lighting, and other connected devices, from a centralized control interface.

"Tomasz listened to our needs, gave us a number of options to consider and then set us up with an easy to use whole house integrated system consisting of superior quality equipment which was installed in a professional and timely manner that exceeded our expectations."
Chuck H.

"Big thanks to Tomasz and his team, who are very professional, personable, competent, and demonstrate outstanding knowledge of the latest technology. They set up an amazing WiFi network and sonos system for me in less than a day."
Josh M.

"Tomasz and his team did a great job of shaking down the sound system at Saltwater Grille. They went through all of the cabling, connections, replaced all of the amps and installed multiple Sonos wireless music management systems. We now have more flexibility and better clarity than ever before."
Andy S.

"Tomasz listened to our needs, gave us a number of options to consider and then set us up with an easy to use whole house integrated system consisting of superior quality equipment which was installed in a professional and timely manner that exceeded our expectations."
Chuck H.

"We, like so many other families, have more devices these days and were experiencing so much frustration with poor connectivity. It is an issue that I'm sure many families experience in their home but are not really equipped to solve the problem themselves… Tomasz and his team came to our house and to our rescue! We now enjoy our music system without interruption, our devices are streaming better than ever…"
Tiziano F.

"Tomasz and his team were punctual, professional, courteous and immensely quiet and clean. They bore holes, pulled wires, installed speakers, multiple televisions and built a centralized media rack system to die for! The lighting system is phenomenal and all of the above are controlled by Control4. We would highly recommend Lifetronic Systems for any media needs, lighting and sound systems. We love my media room!!"
Tim K.

"We were doing a major renovation when I contractor asked if we were going to install an audio visual system and if we were we needed to do it in the next few days before the walls were closed. I called Lifetronics and the owner was there the next day, provided a detailed proposal and budget that evening and completed the installation within days and before the walls were closed. System has been terrific and the support and service outstanding. Would recommend them highly."
Arthur K.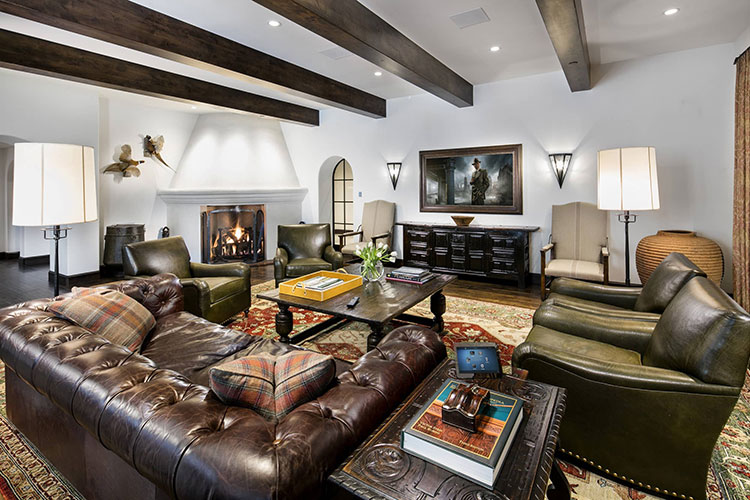 SMART HOME SOLUTIONS GUIDE
WHAT'S MOST IMPORTANT TO YOU?
LOCAL SMART HOME INSTALLATION SERVICES AREAS
Lifetronic Systems is located in Westport, CT, and services all of Fairfield County, CT, and Westchester County, NY, including: Westport, Weston, Wilton, Easton, Redding, Fairfield, New Canaan, Darien, Greenwich, Stamford and beyond. We also travel beyond Connecticut and New York upon request.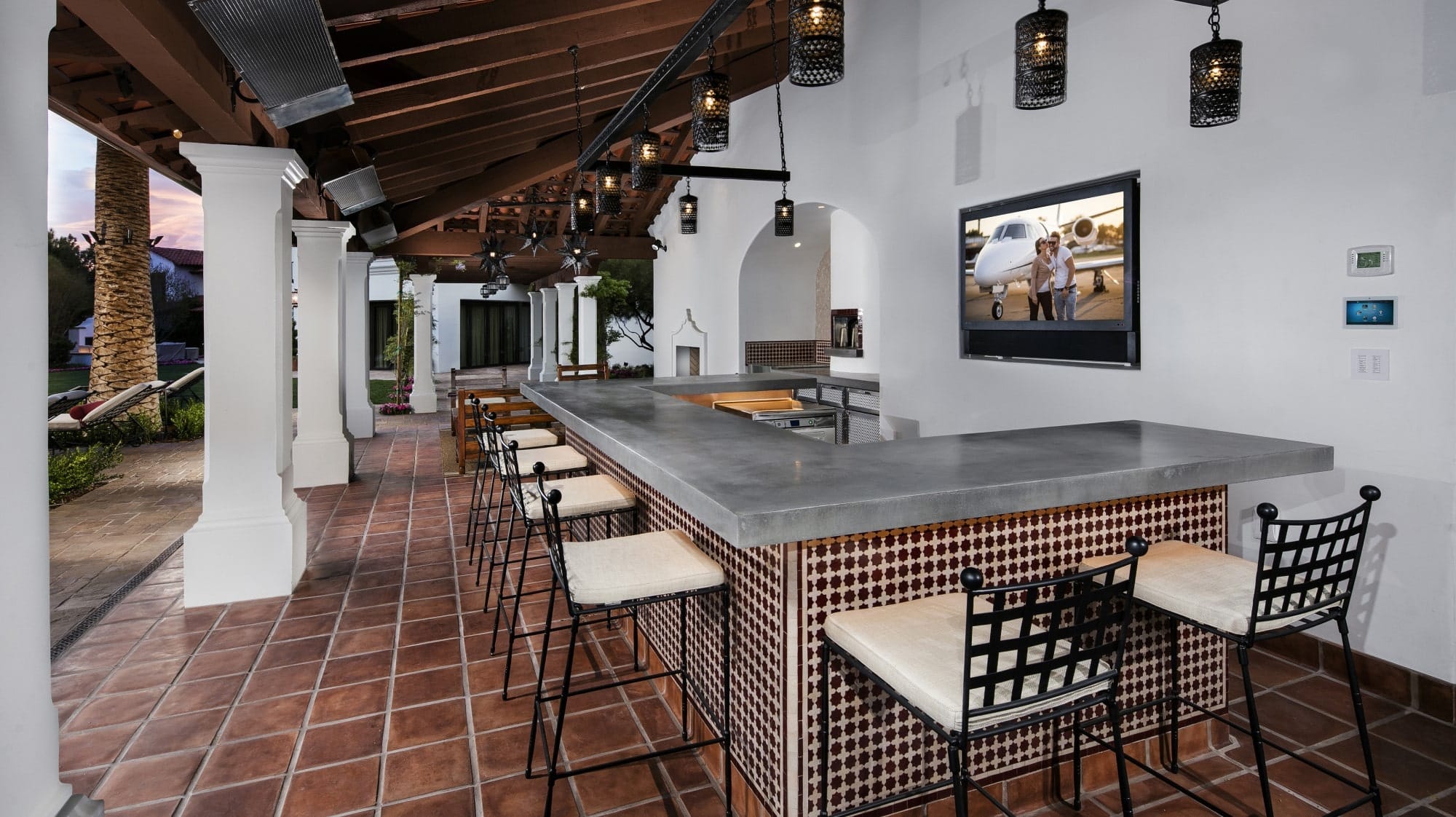 FIND THE RIGHT SOLUTION FOR YOUR HOME
Have questions about smart home technology or ready to start the conversation?