Smart Home Control Apps
Everything is in One Place with the Latest Smart Home Apps
Apps For Smart Home Control – Tech You Can't Resist.
Lifetronic Systems uses the top two brands of smart home technology, Control4 and Savant. Both apps can control systems locally over a WiFi network, or remotely over a cellular 3G/4G network. Regardless of how you connect to your system, or what system you choose, you can control lights, adjust the temperature, view cameras, open/close garage doors – and much more! – simply with easy taps and gestures on your mobile device, at home or on the go.
Both Savant and Control4 are world-class smart home control apps, and we feel confident installing either system to make your home or business as intelligent as you want it to be.
Control4 entered the smart home market many years ago and integrates with your PC, Mac computers, iPads, Android and Kindle tablets as well as iPhones and Android smartphones. With new electronics hitting the market daily, Control4 allows for seamless integration throughout your home or business.
The first step is to install the fully-scalable Control4 system. Then once we integrate your mobile devices they all become your personal touch screens to access your Control4 home automation system. Control4 apps include:
4Sight
An Internet service that emails or texts you customized notifications from your home – water leaks, intrusions, fires, or even when your kids get home from school – when you are away.
4Store
The application marketplace that can enhance your Control4 system just like apps have boosted the capabilities of your smartphone. Examples of dedicated apps for the Control4 system include: a Smart lock app to add/remove users and their codes for your door lock; the advanced equalizer app for your whole house audio system; or the Video Wall app to easily control multiple TVs in a sports bar or a man cave.
Savant apps require the installation of a Savant SmartSystem system and are designed for the iPhone, iPad, iPod Touch and Mac. Its Apple-based system is familiar to many of our clients. You pay a premium price for Savant, but the result is incredible quality. Savant apps may include:
TrueImage Control
Every control screen in each room or on your Apple operating system (iOS) device features an image of the room instead of an icon. Each touch allows for dimming or on/off lighting control, the raising or lowering of shades, or powering off/on of audio and video components. Once touched, the image is illuminated on the iOS device, confirming your command. You zoom out to view a graphical image of the entire house or facility, allowing for easy navigation between several areas or rooms.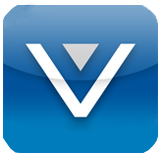 SmartEnergy Monitor
Energy usage and production is measured in real-time, providing historical data and detailed information on electricity usage and costs. Users can reduce energy consumption immediately by dimming lights, adjusting heating and air-conditioning systems and running major appliances during off-peak hours. This option itself makes Savant Lite app an ideal choice for "green" customers.
HVAC Scheduler
This app allows for instant changes and scheduling of climate set points throughout areas of your home or business.

"Tomasz listened to our needs, gave us a number of options to consider and then set us up with an easy to use whole house integrated system consisting of superior quality equipment which was installed in a professional and timely manner that exceeded our expectations."
Chuck H.

"Big thanks to Tomasz and his team, who are very professional, personable, competent, and demonstrate outstanding knowledge of the latest technology. They set up an amazing wifi network and sonos system for me in less than a day."
Josh M.

"Tomasz and his team did a great job of shaking down the sound system at Saltwater Grille. They went through all of the cabling, connections, replaced all of the amps and installed multiple Sonos wireless music management systems. We now have more flexibility and better clarity than ever before."
Andy S.

"Tomasz listened to our needs, gave us a number of options to consider and then set us up with an easy to use whole house integrated system consisting of superior quality equipment which was installed in a professional and timely manner that exceeded our expectations."
Chuck H.

"We, like so many other families, have more devices these days and were experiencing so much frustration with poor connectivity. It is an issue that I'm sure many families experience in their home but are not really equipped to solve the problem themselves… Tomasz and his team came to our house and to our rescue! We now enjoy our music system without interruption, our devices are streaming better than ever…"
Tiziano F.

"Tomasz and his team were punctual, professional, courteous and immensely quiet and clean. They bore holes, pulled wires, installed speakers, multiple televisions and built a centralized media rack system to die for! The lighting system is phenomenal and all of the above are controlled by Control4. We would highly recommend Lifetronic Systems for any media needs, lighting and sound systems. We love my media room!!"
Tim K.

"We were doing a major renovation when I contractor asked if we were going to install an audio visual system and if we were we needed to do it in the next few days before the walls were closed. I called Lifetronics and the owner was there the next day, provided a detailed proposal and budget that evening and completed the installation within days and before the walls were closed. System has been terrific and the support and service outstanding. Would recommend them highly."
Arthur K.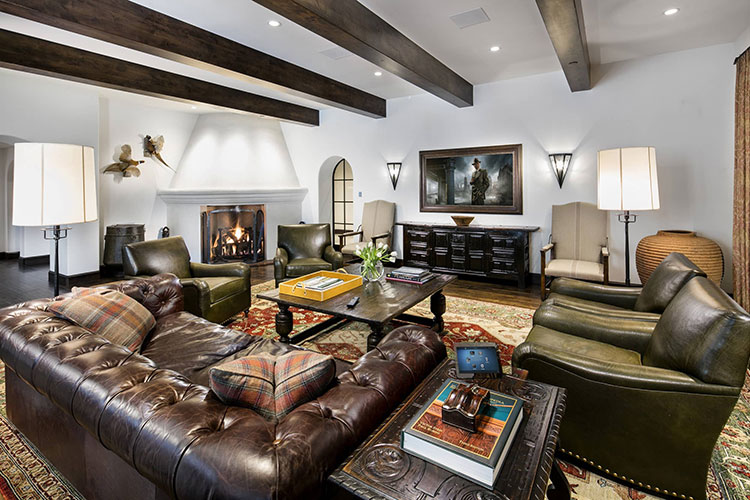 SMART HOME SOLUTIONS GUIDE
WHAT'S MOST IMPORTANT TO YOU?
LOCAL SMART HOME INSTALLATION SERVICES AREAS
Lifetronic Systems is located in Westport, CT, and services all of Fairfield County, CT, and Westchester County, NY, including: Westport, Weston, Wilton, Easton, Redding, Fairfield, New Canaan, Darien, Greenwich, Stamford and beyond. We also travel beyond Connecticut and New York upon request.
FIND THE RIGHT SMART HOME CONTROL APP
Have questions about smart home technology or ready to start the conversation?