Commercial
Commercial Technology Solutions that Power Your Business
Commercial
Business Automation Solutions
At Lifetronic Systems, we help businesses spanning an array of industries, to bring their vision to life, whether it's upgrading AV solutions, enhanced learning technology or state-of-the-art surveillance and security systems. To put it simply, we take the burden of technology evaluation and installation of our clients so they can focus on their other important business priorities. One size does not fit all when it comes to commercial technology solutions. After meeting with you during a complimentary initial consultation, we will create a custom plan that is right for your needs. The commercial business solutions we offer include:
Board & Business Solutions
Hospitality
Places of Worship
Smart Classroom Technology
Custom smart-business automation systems
Video-conferencing,
whole-building audio
, multiple smart TVs,
security, surveillance
, phones, lighting, shades,
green initiatives
– the list of commercial services we supply is endless. Everything is integrated into one system, controlled from one simple interface. We've designed and installed automated systems in boardrooms, office buildings, sports bars, restaurants, medical offices, retail shops and boutique hotels. With custom business automation solutions, you can make any work environment a whole lot less complicated and much more productive.
The commercial business solutions
Boardroom & Business: Technology solutions to fit your business needs
No one wants to lose valuable work time because of
video-conferencing systems
that won't boot up or an audio system that goes on the fritz. Whether you're working in-office or at home, we can create a tailored strategy that works for your tech needs.
Any business
, from the boardroom of a Fortune 100 corporation to a small gourmet deli, works better when technology functions well. That's where Lifetronic Systems shines. What sets us apart is that we take the time to fully understand your unique business so we can plan a
custom-integrated automation solution
to fit your needs. Next, we explain to you how your integrated system will function so you can get back to work minus the technology headaches of the past. In addition, more people working from home has created new, unprecedented WiFi requirements. There are important considerations to take when setting up your home office or children's new distance learning environment, particularly for your home internet requirements. Having enough bandwidth is critical to your connectivity, especially if you have multiple family members working remotely. Working with a reputable partner in the industry is critical ensuring the proper connectivity.
Hospitality: Create a lavish experience for your guests
Guests choose to stay at boutique hotels and high-end establishments for their uniqueness, luxury and opulence. Ensuring a favorable guest experience top to bottom is made easier when smart automation and security solutions are incorporated into guest rooms and common areas.
Smart Lighting for Hotel Guests
Just think…smart lighting that can be automatically dimmed or brightened throughout the room, depending on the time of day or even the guest's mood. Smart lighting technology can also be customized to whichever color you prefer, including your hotel's brand colors.
Automated Shading
Enhance your guest's sleep experience by adding automated shades to your rooms. With smart shading, blinds are lowered or raised to control the light and heat, creating a properly controlled environment that's more productive for work or sleep. This investment could pay back quickly given the potential savings in energy costs.
Audio Solutions
In-room background music at your boutique hotel is possible. With this feature, guests can control what they want to hear (with sound control limitations, of course). The hotel also controls the music selection available. In addition, multi-zone music systems can be created so you can control the music that is playing within the lobby, meeting rooms, pool area and more. Created using high audio-quality, these systems can be programmed to automatically play depending on the time of day or easily controlled via remote or phone app.
Security & Surveillance
Ensure the utmost safety at your hotel by upgrading your current system to a smart security and surveillance system. These systems patrol every foot of your property, In addition, they can integrate with your current lighting system to provide security lighting.
Smart Home Control
 A smart home installation is your automated behind-the-scenes butler at work, obeying your every command. Since it is fully integrated, you can control everything from an iPad, iPhone, Android phone or laptop – wherever you are in the world. If you are away from home and a problem occurs, a text message or email is sent to your personal device.
Places of Worship: Surveillance & Security you can rely on
Because places of worship are often easily accessible and have an open-door policy, these spaces are often perceived as easy targets, vulnerable to outside threats such as break-ins, theft and vandalism, making it critical to have reliable security and surveillance in place. Lifetronic Systems serves all types of religious institutions, including churches, synagogues, temples, worship halls and more to create a custom security plan that aligns with your specific needs. Here are just a few security services we provide for places of worship:

Commercial Access Control Systems

Whole Building Security Systems

Online Video Streaming Services
Partnering with an expert in the field will ensure that security systems are installed specifically for your organization's needs.
Smart classroom technology: Enhance the way your students learn
From projection screens to high-quality intercom systems and enterprise-grade WiFi, the education sector continues to integrate technology into the classroom and curriculum. Now more than ever, educators are discovering ways to enhance the learning process by adding new technology measures to the classroom. Take, for example, the state-of-the-art projection screens that bring classwork and lectures alive. Projection screens create a large viewing area and help display images, video and presentations for the entire classroom to see. They are also motorized so they can be easily put away via remote control when not in use. In addition to classroom technology solutions to enhance learning, we also provide security and surveillance systems to ensure the safety of your students and faculty. Surveillance systems are helpful for monitoring your premises during school hours and after hours when vandalism, theft or break-ins are more likely to occur. If there is an issue, your organization is immediately alerted, along with police enforcement so they can quickly intervene. With more students engaged in remote learning, new internet requirements may be placed on your home's WiFi network. For more information on how to improve your WiFi connection in the time of remote learning and working,
please click here
.

"Tomasz listened to our needs, gave us a number of options to consider and then set us up with an easy to use whole house integrated system consisting of superior quality equipment which was installed in a professional and timely manner that exceeded our expectations."
Chuck H.

"Big thanks to Tomasz and his team, who are very professional, personable, competent, and demonstrate outstanding knowledge of the latest technology. They set up an amazing wifi network and sonos system for me in less than a day."
Josh M.

"Tomasz and his team did a great job of shaking down the sound system at Saltwater Grille. They went through all of the cabling, connections, replaced all of the amps and installed multiple Sonos wireless music management systems. We now have more flexibility and better clarity than ever before."
Andy S.

"Tomasz listened to our needs, gave us a number of options to consider and then set us up with an easy to use whole house integrated system consisting of superior quality equipment which was installed in a professional and timely manner that exceeded our expectations."
Chuck H.

"We, like so many other families, have more devices these days and were experiencing so much frustration with poor connectivity. It is an issue that I'm sure many families experience in their home but are not really equipped to solve the problem themselves… Tomasz and his team came to our house and to our rescue! We now enjoy our music system without interruption, our devices are streaming better than ever…"
Tiziano F.

"Tomasz and his team were punctual, professional, courteous and immensely quiet and clean. They bore holes, pulled wires, installed speakers, multiple televisions and built a centralized media rack system to die for! The lighting system is phenomenal and all of the above are controlled by Control4. We would highly recommend Lifetronic Systems for any media needs, lighting and sound systems. We love my media room!!"
Tim K.

"We were doing a major renovation when I contractor asked if we were going to install an audio visual system and if we were we needed to do it in the next few days before the walls were closed. I called Lifetronics and the owner was there the next day, provided a detailed proposal and budget that evening and completed the installation within days and before the walls were closed. System has been terrific and the support and service outstanding. Would recommend them highly."
Arthur K.
LOCAL SMART HOME INSTALLATION SERVICES AREAS
Lifetronic Systems is located in Westport, CT, and services all of Fairfield County, CT, and Westchester County, NY, including: Westport, Weston, Wilton, Easton, Redding, Fairfield, New Canaan, Darien, Greenwich, Stamford and beyond. We also travel beyond Connecticut and New York upon request.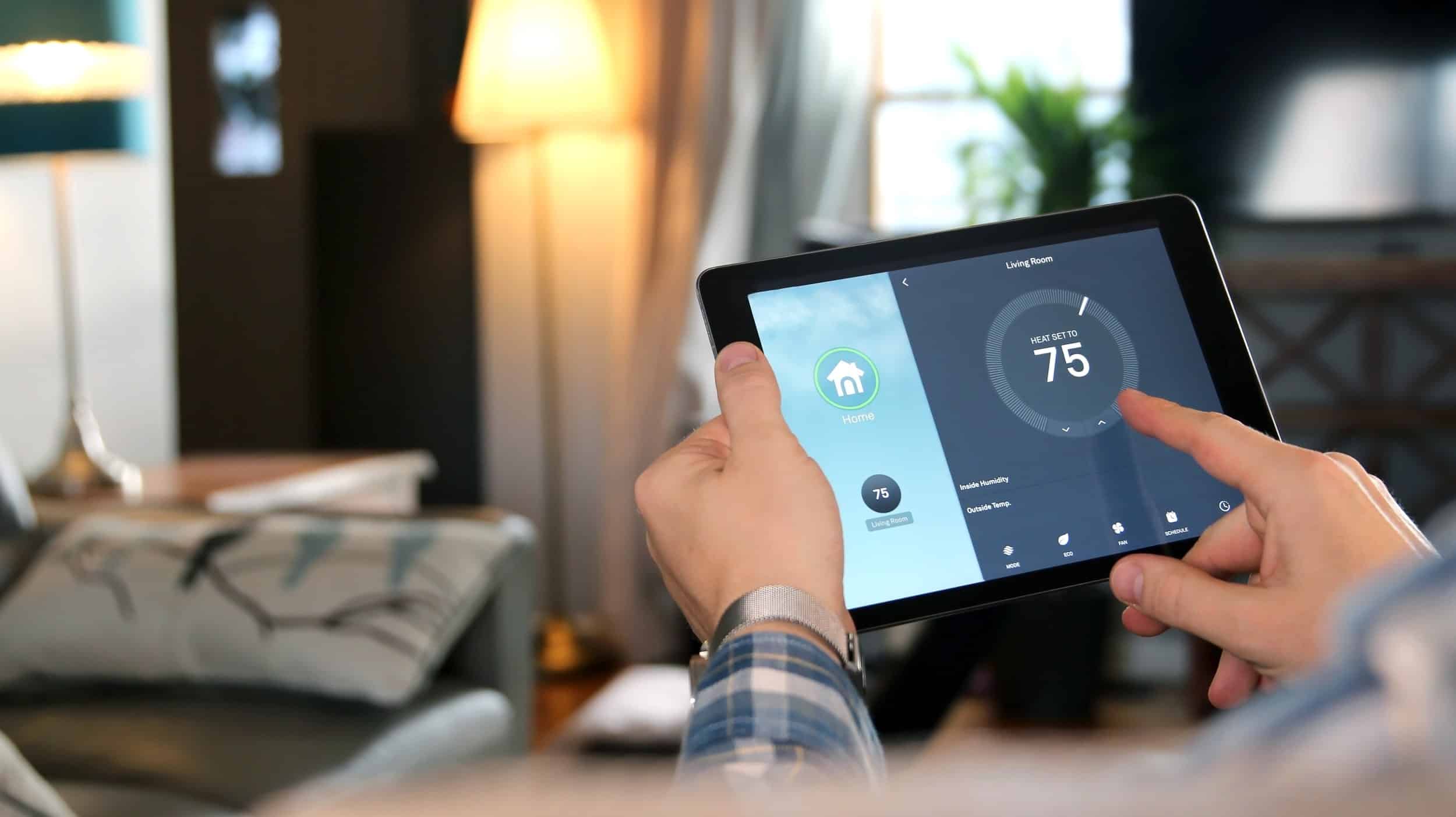 FIND THE RIGHT SOLUTION FOR YOUR HOME
Have questions about smart home technology or ready to start the conversation?