LANDSCAPE LIGHTING DESIGN & INSTALLATION
Custom Smart Home Solutions for Outdoor Lighting in CT & NY
Extending the Usability and Enjoyment of your Outdoor Spaces
Professional landscape lighting design enhances the aesthetics, safety, and functionality of your outdoor spaces. Overall, with a well-executed design plan, outdoor lighting extends your outdoor living spaces. Well-lit patios, decks, and outdoor living areas allow for nighttime gatherings, dining, and relaxation within a warm and inviting ambiance, making your outdoor space a functional and comfortable extension of your home. 
There are many other benefits as well: 
Highlighting Architectural and Landscape Features
Well-placed and carefully designed lighting fixtures can highlight architectural features, plants, trees, sculptures, or other focal points in the landscape.
Increased Safety and Security


An effective landscape lighting design helps prevent accidents and ensures that outdoor areas are visible and easily navigable. It also helps deter potential intruders and provides a sense of security for homeowners.
Improved Property Value
Well-lit exteriors enhance curb appeal and make a positive impression on potential buyers and can make your property stand out in the real estate market.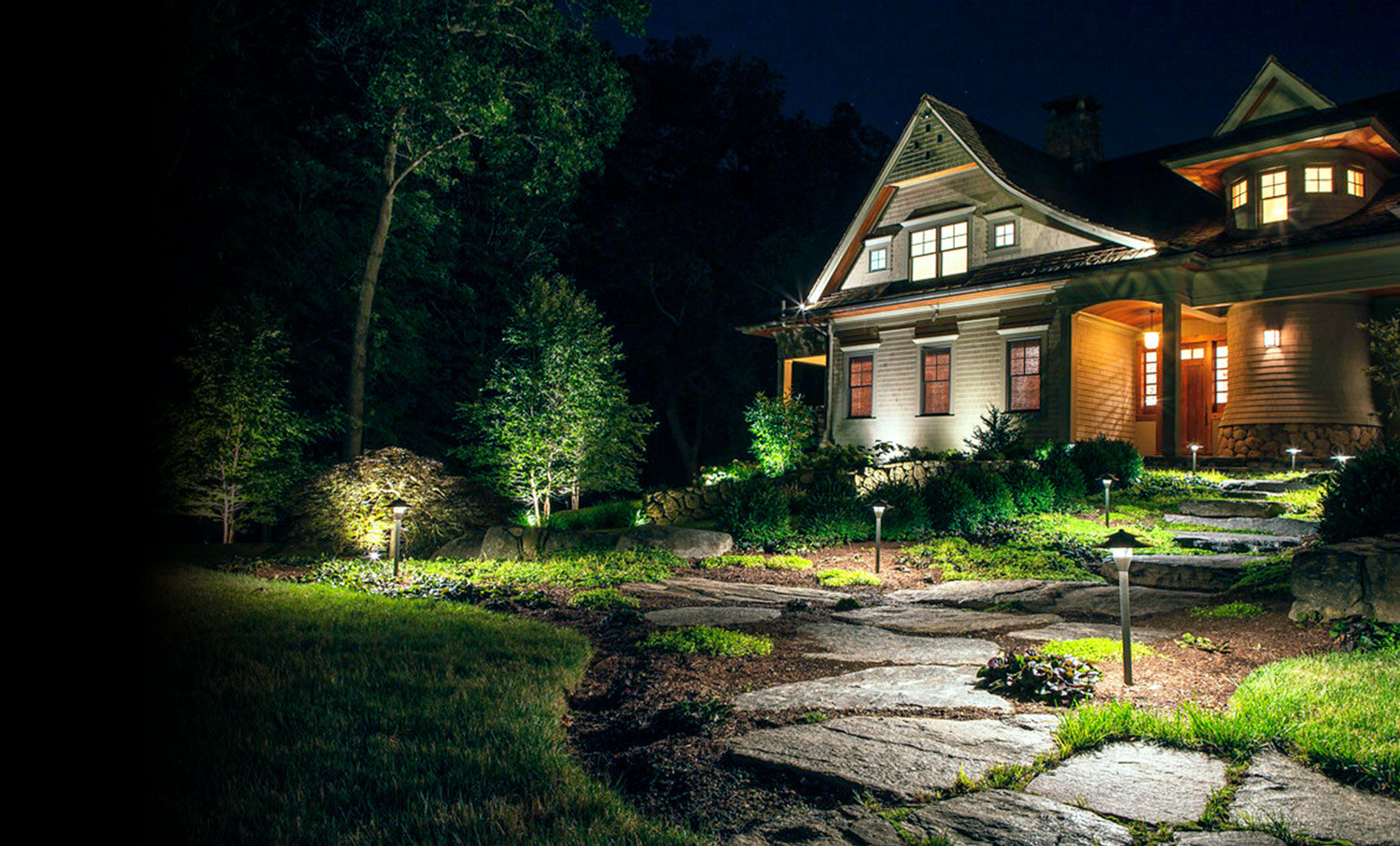 Landscape lighting design features for CT & NY homes
Landscape lighting can vary depending on the specific requirements of the outdoor space, the goals of the lighting design, and your preferences. Working with a Lifetronic professional lighting designer and installer, you can explore lighting design ideas and customize your system to select the features most important to you, including:
Fixtures:


A combination of various fixtures can include spotlights, floodlights, path lights, well lights, wall washers, step lights, and decorative lights. Each fixture is designed to serve a specific purpose and provide the desired lighting effect. Constructed with weather-resistant materials such as aluminum, stainless steel, or composite plastics, and are sealed to protect against moisture, dust, and UV rays.
LED Technology:


LED lights are energy-efficient, long-lasting, and provide a wide range of color temperatures and brightness levels.
Zoning and Dimming:


This feature provides flexibility in creating different lighting scenes and moods for different occasions.
Low Voltage and Outdoor-rated Wiring:




An aesthetically pleasing landscape lighting installation utilizes outdoor-rated wiring that is designed to withstand exposure to the elements and is buried underground or hidden within structures to maintain a neat and seamless appearance.
Lighting Control Accessories:


Additional accessories such as timers, photocells (light sensors), motion sensors, and remote controls provide control and automation options to customize the lighting experience.
Automated and Smart Control:
Professional landscape lighting systems can be integrated with

smart home automation

control systems. This allows for scheduled on/off times, remote control through mobile apps, and integration with home automation systems.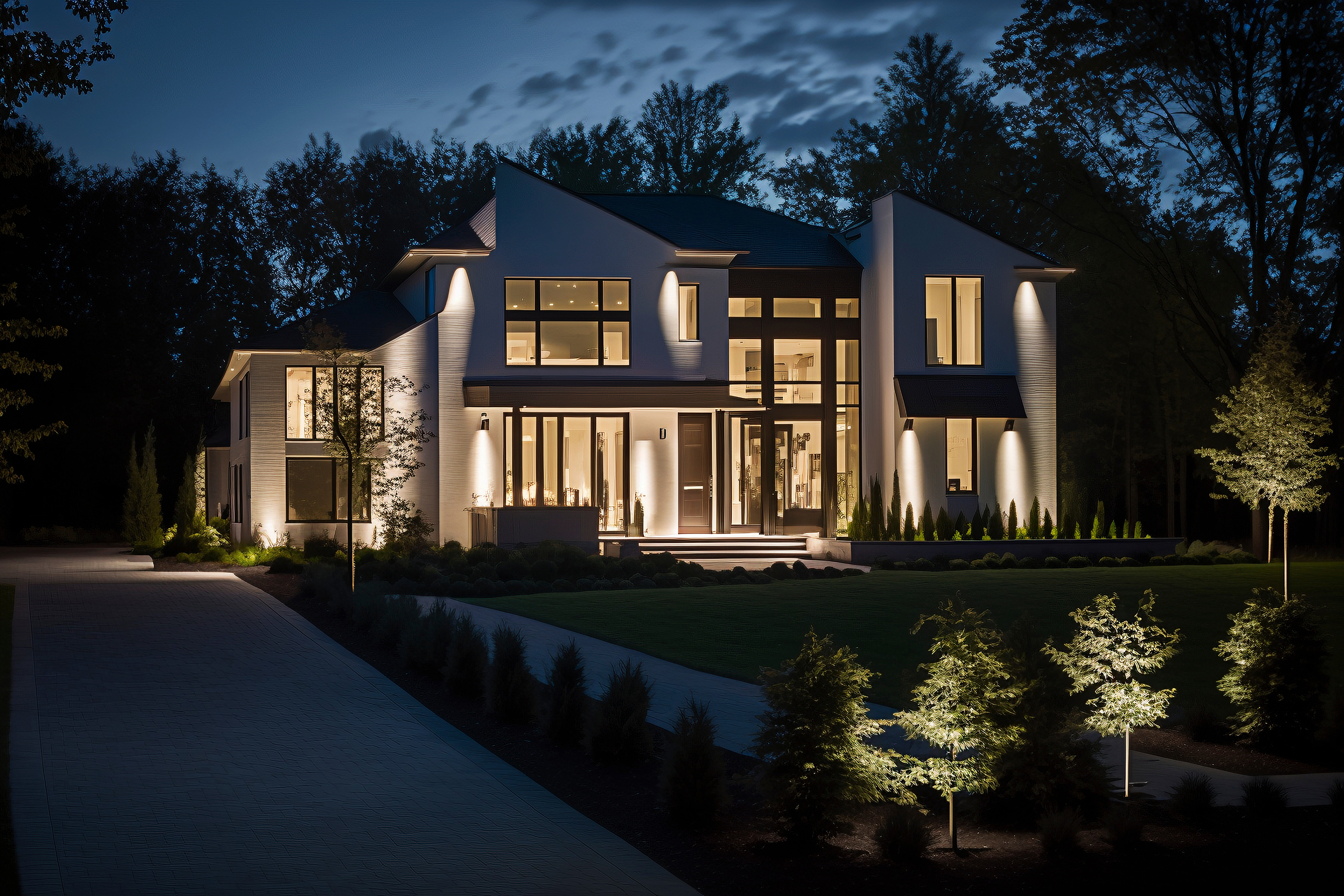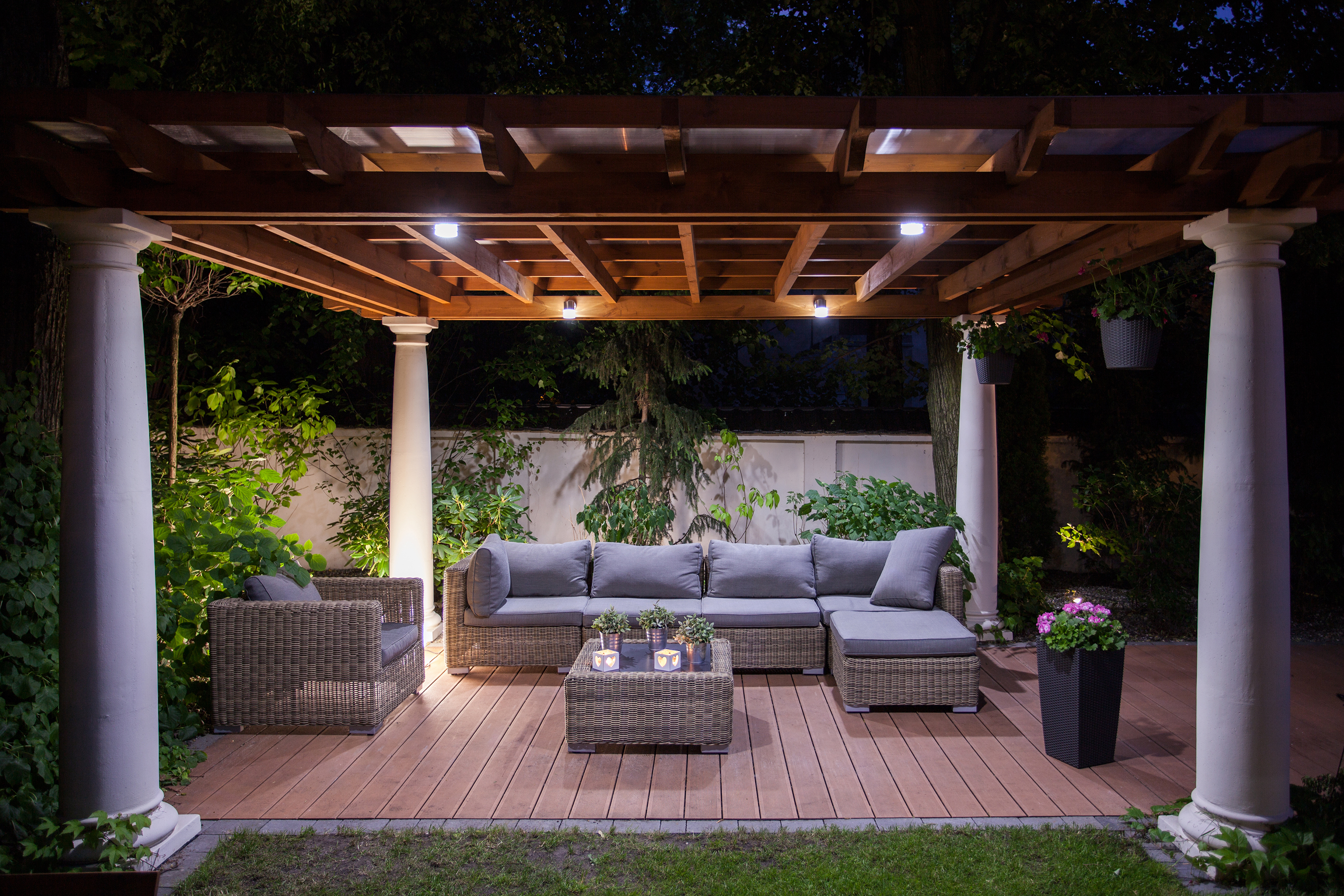 Get started with your impressive outdoor living environment
As CT & NY's premier smart home technology provider and installer, we're experienced in taking into account the specific features of your outdoor space and creating a well-designed landscape lighting plan. Our plans consider your property's focal points, architectural elements, pathways, trees, plants, water features, and other landscape elements to create a visually appealing and balanced lighting scheme for your long-lasting enjoyment. 
Check out our 10 Tips for Using Lighting to Design Your Outdoor Space and when you're ready, we are here to help.
OUTDOOR LIFESTYLE ELEVATED
Quality lighting is for more than light, it's for making memories. Coastal Source Outdoor Lighting Systems are the superior choice for creating a lifetime of great moments with new ways to live, entertain, and play long after the sun sets.
Contact us for a complimentary high-performance lighting demo at your home.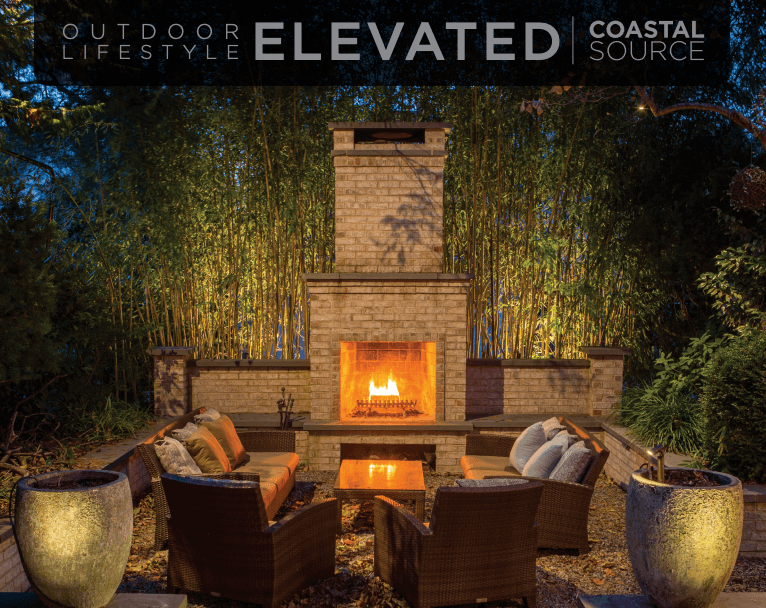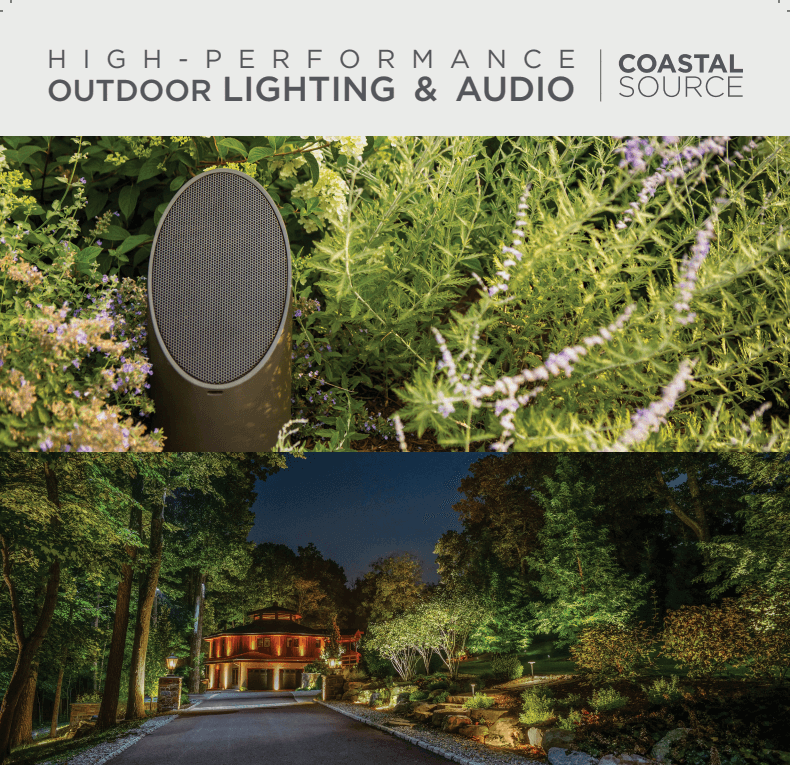 EXPERIENCE THE DIFFERENCE!
By choosing high-performance outdoor audio and lighting, your retreat is yours anytime-and easily transformed for welcoming family and friends for unforgettable celebrants.
Coastal systems offer remarkable performance engineered to Defy the Elements. Allow us to turn your backyard into the ultimate outdoor destination!
Benefits of a Demo:
We come to YOU!
No need to make a trip to a showroom
Your home, your experience
WE will customize your experience based on the design and layout of your property. There is no comparison to seeing and hearing our outdoor lighting and audio systems come to life at your own home.
Your time is valued
Seeing and hearing the demonstration before installation allows us to know instantly what you want. No time is wasted on catalog shopping and imagining what it will look and sound like at your home.
EXPERIENCE THE DIFFERENCE!

"Tomasz listened to our needs, gave us a number of options to consider and then set us up with an easy to use whole house integrated system consisting of superior quality equipment which was installed in a professional and timely manner that exceeded our expectations."
Chuck H.

"Big thanks to Tomasz and his team, who are very professional, personable, competent, and demonstrate outstanding knowledge of the latest technology. They set up an amazing WiFi network and sonos system for me in less than a day."
Josh M.

"Tomasz and his team did a great job of shaking down the sound system at Saltwater Grille. They went through all of the cabling, connections, replaced all of the amps and installed multiple Sonos wireless music management systems. We now have more flexibility and better clarity than ever before."
Andy S.

"Tomasz listened to our needs, gave us a number of options to consider and then set us up with an easy to use whole house integrated system consisting of superior quality equipment which was installed in a professional and timely manner that exceeded our expectations."
Chuck H.

"We, like so many other families, have more devices these days and were experiencing so much frustration with poor connectivity. It is an issue that I'm sure many families experience in their home but are not really equipped to solve the problem themselves… Tomasz and his team came to our house and to our rescue! We now enjoy our music system without interruption, our devices are streaming better than ever…"
Tiziano F.

"Tomasz and his team were punctual, professional, courteous and immensely quiet and clean. They bore holes, pulled wires, installed speakers, multiple televisions and built a centralized media rack system to die for! The lighting system is phenomenal and all of the above are controlled by Control4. We would highly recommend Lifetronic Systems for any media needs, lighting and sound systems. We love my media room!!"
Tim K.

"We were doing a major renovation when I contractor asked if we were going to install an audio visual system and if we were we needed to do it in the next few days before the walls were closed. I called Lifetronics and the owner was there the next day, provided a detailed proposal and budget that evening and completed the installation within days and before the walls were closed. System has been terrific and the support and service outstanding. Would recommend them highly."
Arthur K.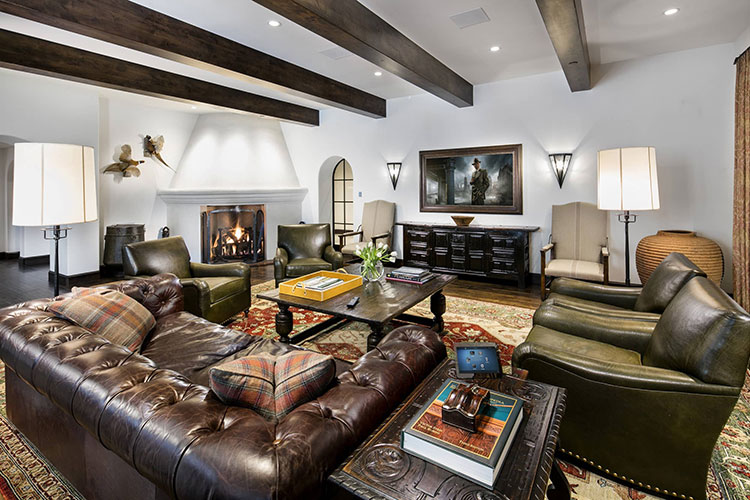 SMART HOME SOLUTIONS GUIDE
WHAT'S MOST IMPORTANT TO YOU?
LOCAL SMART HOME INSTALLATION SERVICES AREAS
Lifetronic Systems is located in Westport, CT, and services all of Fairfield County, CT, and Westchester County, NY, including: Westport, Weston, Wilton, Easton, Redding, Fairfield, New Canaan, Darien, Greenwich, Stamford and beyond. We also travel beyond Connecticut and New York upon request.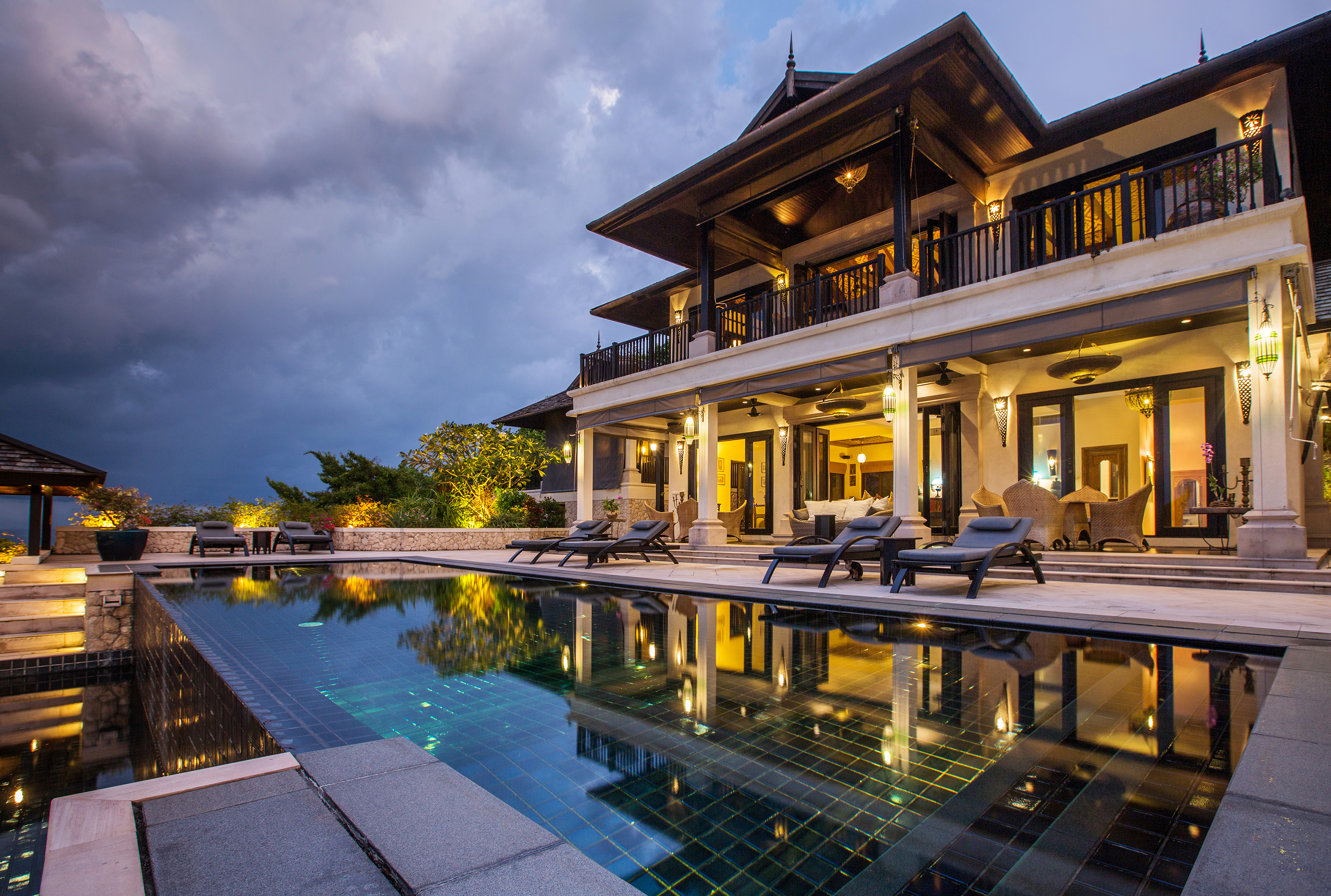 HAVE QUESTIONS ABOUT CREATING YOUR LANDSCAPE LIGHTING DESIGN?
Let's start with a conversation