Smart Home Audio Installation
Create an Immersive Multi-Room Whole Home Audio Experience
A Whole Home Audio System Your Way
Imagine playing any song – loudly or softly – from any room in your house, at the same time, from one system. With a whole house audio system, Dad and Mom can be enjoying jazz in the family room while the teens are rocking in their bedrooms and the kids have the latest Disney soundtrack blazing in the playroom.
Your music, your way, is fully integrated with a Control4 or Sonos system so you can enjoy music from many sources: streaming services like Spotify, iTunes library with Apple Music, SiriusXM, or Pandora. You will be able to send music content from virtually any source – your smartphone, tablet, or computer – to any room in your house. When guests arrive, they can also stream their music throughout your home.
Popular Features of a Whole Home Automation System
Multi-room audio: The ability to play audio in multiple rooms or zones independently or synchronized. This allows you to listen to different content in different rooms or have the same music playing throughout the house.
Centralized control: A central hub or controller that manages the entire audio system. This can be a dedicated control panel, a mobile app, or even voice control through devices like Amazon Echo or Google Home.
Source flexibility: Support for various audio sources, such as streaming services, internet radio, Bluetooth devices, CDs, vinyl records, external audio inputs, and networked media servers.
Zone control: The ability to control individual audio zones separately. You can adjust volume levels, skip tracks, or change sources for specific rooms or areas.
Amplification and speakers: Amplifiers and speakers are installed in each zone to deliver high-quality sound. The choice of speakers can vary depending on the room's size and acoustic requirements.
Wiring options: Depending on the complexity of the home audio system, it can be wired or wireless. Wired systems often provide more reliable and higher-quality audio, while wireless systems offer greater convenience and easier installation.
Integration with smart home devices: Integration with other smart home devices allows you to control the home audio system alongside other automated features, like smart lighting and shade control, climate control or security and surveillance systems.
Streaming and network capabilities: Access to streaming services and networked audio content, enabling you to enjoy a vast library of music and podcasts from the internet.
App control and remote access: Mobile apps that let you control the audio system from your smartphone or tablet, even when you are away from home.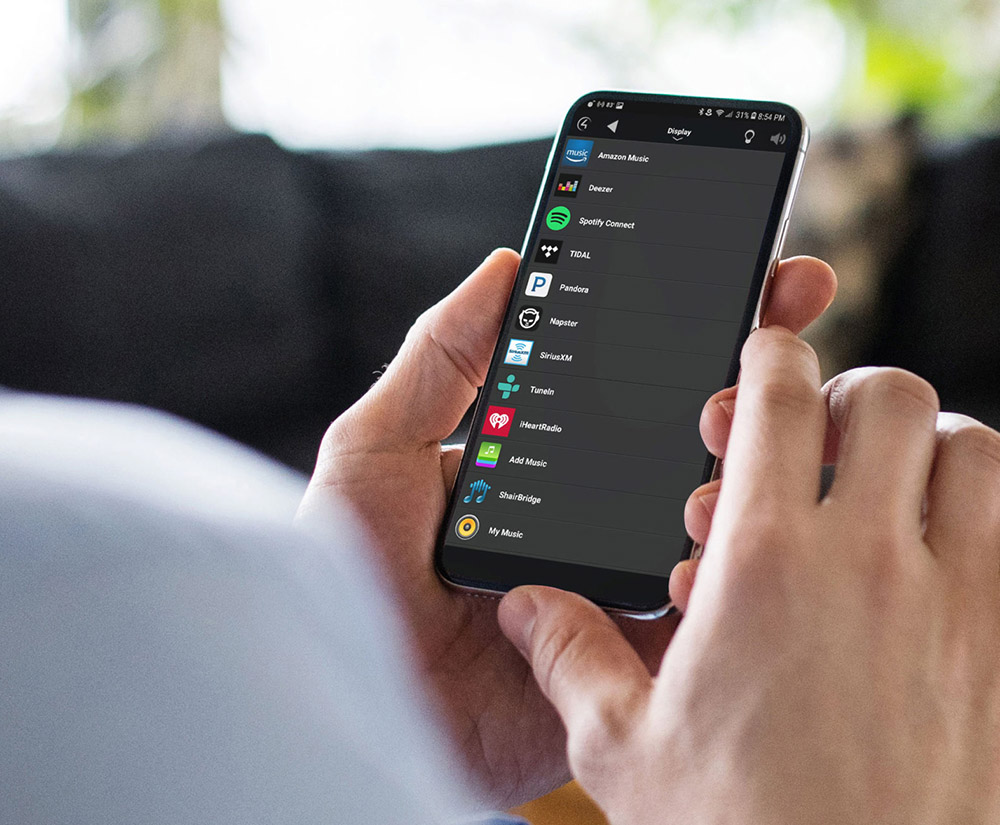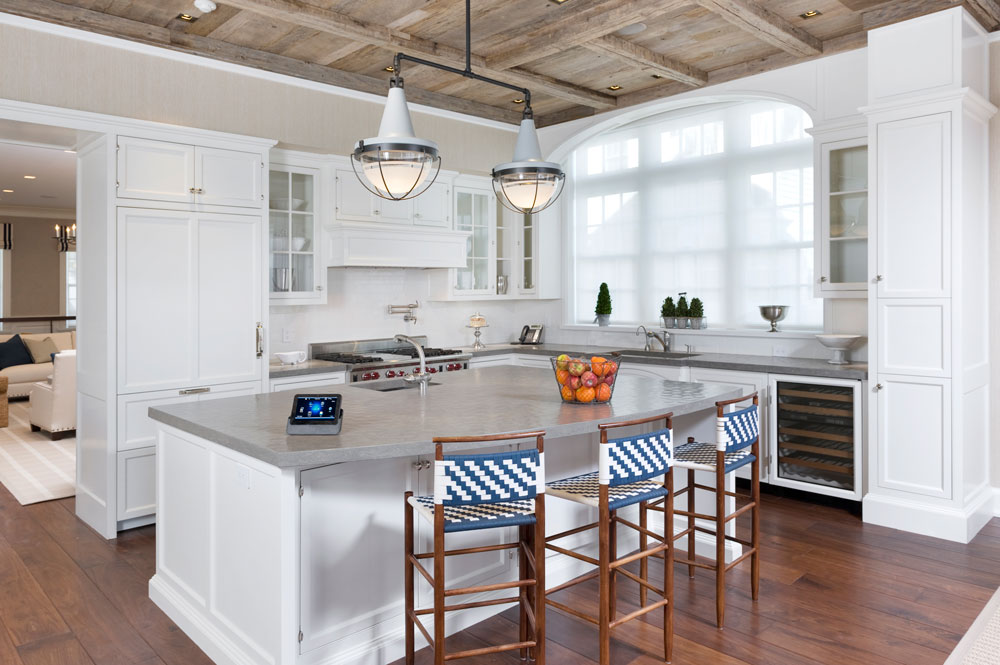 Whole home audio — heard, but never seen.
Professional installation gives you the added benefit of having unobtrusive speakers placed in the walls and ceilings, perfectly tilted for optimum listening. Speakers can totally disappear, mounted on fiber panels that can be painted, papered or faux finished to become invisible. They even go outside to extend your music enjoyment to the pool, hot tub, patio, deck or gazebo.
Our whole home audio systems seamlessly blend in with your home decor to play the soundtrack for your life!
Professional Home Audio Installation in New York and Connecticut
Working with a professional home audio system installer, you'll choose the home audio features depending on the level of sophistication you desire, your specific needs and budget.
At Lifetronic we design, install and program each whole home audio system to deliver an amazing, high-quality audio experience and bring your entertainment to life! Have questions about creating your home audio experience?

"Tomasz listened to our needs, gave us a number of options to consider and then set us up with an easy to use whole house integrated system consisting of superior quality equipment which was installed in a professional and timely manner that exceeded our expectations."
Chuck H.

"Big thanks to Tomasz and his team, who are very professional, personable, competent, and demonstrate outstanding knowledge of the latest technology. They set up an amazing wifi network and sonos system for me in less than a day."
Josh M.

"Tomasz and his team did a great job of shaking down the sound system at Saltwater Grille. They went through all of the cabling, connections, replaced all of the amps and installed multiple Sonos wireless music management systems. We now have more flexibility and better clarity than ever before."
Andy S.

"Tomasz listened to our needs, gave us a number of options to consider and then set us up with an easy to use whole house integrated system consisting of superior quality equipment which was installed in a professional and timely manner that exceeded our expectations."
Chuck H.

"We, like so many other families, have more devices these days and were experiencing so much frustration with poor connectivity. It is an issue that I'm sure many families experience in their home but are not really equipped to solve the problem themselves… Tomasz and his team came to our house and to our rescue! We now enjoy our music system without interruption, our devices are streaming better than ever…"
Tiziano F.

"Tomasz and his team were punctual, professional, courteous and immensely quiet and clean. They bore holes, pulled wires, installed speakers, multiple televisions and built a centralized media rack system to die for! The lighting system is phenomenal and all of the above are controlled by Control4. We would highly recommend Lifetronic Systems for any media needs, lighting and sound systems. We love my media room!!"
Tim K.

"We were doing a major renovation when I contractor asked if we were going to install an audio visual system and if we were we needed to do it in the next few days before the walls were closed. I called Lifetronics and the owner was there the next day, provided a detailed proposal and budget that evening and completed the installation within days and before the walls were closed. System has been terrific and the support and service outstanding. Would recommend them highly."
Arthur K.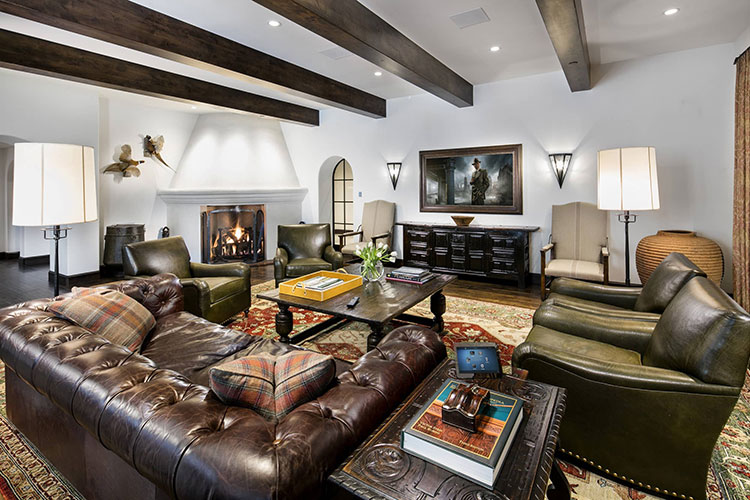 SMART HOME SOLUTIONS GUIDE
WHAT'S MOST IMPORTANT TO YOU?
LOCAL SMART HOME INSTALLATION SERVICES AREAS
Lifetronic Systems is located in Westport, CT, and services all of Fairfield County, CT, and Westchester County, NY, including: Westport, Weston, Wilton, Easton, Redding, Fairfield, New Canaan, Darien, Greenwich, Stamford and beyond. We also travel beyond Connecticut and New York upon request.
FIND THE RIGHT HOME AUDIO SOLUTION
Have questions about smart home technology or ready to start the conversation?