SMART HOME
Simplify your life with custom smart home solutions in CT & NY
Your smart home system, your way.
Think of your smart home automation design and installation as your house's brain, controlling and integrating every electronic device in your environment. The result is care-free, convenient and safe living, designed to be as personal and unique as you.
Any Lifetronic Systems' smart home installation is fully scalable, which means you can start small – perhaps with a home theater installation in a seldom-used room or basement or an easy-to-use TV with surround sound in your family room – and add whatever you want in the future since the brains of your smart home installation already resides in your home.
Or, your smart home automation installation can manage your house – indoors and out – controlling lighting, security and surveillance, locks, video intercom, entertainment systems, heating and air conditioning. Green your thing? It also tells you when to run your appliances to reduce energy consumption. The list of how smart your home can be is endless.
WHAT'S MOST IMPORTANT TO YOU?
Smart Home Control
 A smart home installation is your automated behind-the-scenes butler at work, obeying your every command. Since it is fully integrated, you can control everything from an iPad, iPhone, Android phone or laptop – wherever you are in the world. If you are away from home and a problem occurs, a text message or email is sent to your personal device.
LIFETRONIC SYSTEMS' PLEDGE TO YOU
We will provide the highest standards of quality
Our clients deserve and demand perfection, something we are qualified to deliver since we demand perfection of ourselves. Tomasz views all his projects – large or small – as high-tech works of art. He also is generous with advice and does not consider a project complete until the client fully understands how the system works.
We only use cutting-edge technology
Lifetronic Systems' home automation installations involve only cutting-edge smart home technology in any structure, be it a 200-year-old historic home or modern office building. We work with homeowners, builders, architects and interior designers to seamlessly blend technology with design, simplifying even the most complex systems so anyone, of any age, is comfortable with their new smart home.
We will never take a short-cut:
As one satisfied customer says: "Lifetronic Systems is about doing the job right as opposed to taking shortcuts"; or another, who credits us with the design creativity that improved the final outcome, reduced the cost and simplified the job process.
A DAY IN YOUR LIFE WITH A SMART HOME INSTALLATION….
You're sleeping peacefully but 30 minutes before you are scheduled to awake, your home is at work: the thermostat adjusts to heat up the house, the lights begin to slowly brighten, the shades gradually open, and finally, a wake-up alarm sounds or music begins to play.
As you leave for work, one button locks the doors, alarms the security system, turns off the lights, powers down all non-essential devices and sets the temperature to "away" mode.
While at work, text messages alert you to what is going on at home: your child has not returned home by the expected time, the dishwasher is leaking or a basement sump pump has stopped operating.
When you return home, one button opens your garage door, unlocks the entry door, lights a pathway into your home, and adjusts the thermostat to a comfortable setting.
When you are ready to watch a movie, a single interface – remote, touch screen, smartphone or tablet – controls your entire entertainment system. As the movie begins, the lights dim, the shades lower, the curtains close and the temperature adjusts to keep your family comfortable.
Ready for bed? A simple push of the "Goodnight" button lowers the shades, closes the blinds, turns off the lights, televisions and game consoles, adjusts the temperature to a comfortable sleeping mode, locks all doors and arms the security system. You fall asleep knowing your home is on guard, keeping your family safe and secure.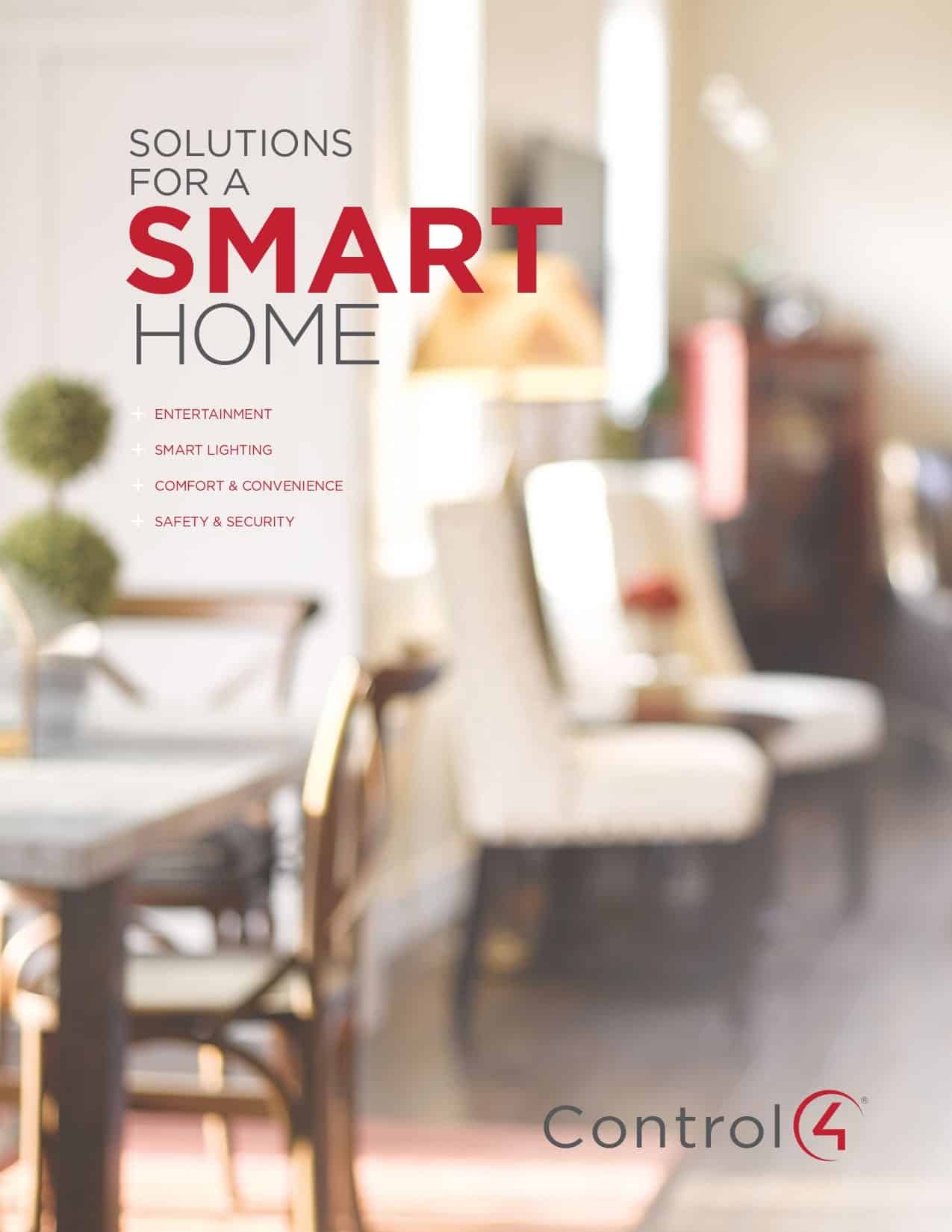 SMART HOME SOLUTIONS GUIDE

"Tomasz listened to our needs, gave us a number of options to consider and then set us up with an easy to use whole house integrated system consisting of superior quality equipment which was installed in a professional and timely manner that exceeded our expectations."
Chuck H.

"Big thanks to Tomasz and his team, who are very professional, personable, competent, and demonstrate outstanding knowledge of the latest technology. They set up an amazing WiFi network and sonos system for me in less than a day."
Josh M.

"Tomasz and his team did a great job of shaking down the sound system at Saltwater Grille. They went through all of the cabling, connections, replaced all of the amps and installed multiple Sonos wireless music management systems. We now have more flexibility and better clarity than ever before."
Andy S.

"Tomasz listened to our needs, gave us a number of options to consider and then set us up with an easy to use whole house integrated system consisting of superior quality equipment which was installed in a professional and timely manner that exceeded our expectations."
Chuck H.

"We, like so many other families, have more devices these days and were experiencing so much frustration with poor connectivity. It is an issue that I'm sure many families experience in their home but are not really equipped to solve the problem themselves… Tomasz and his team came to our house and to our rescue! We now enjoy our music system without interruption, our devices are streaming better than ever…"
Tiziano F.

"Tomasz and his team were punctual, professional, courteous and immensely quiet and clean. They bore holes, pulled wires, installed speakers, multiple televisions and built a centralized media rack system to die for! The lighting system is phenomenal and all of the above are controlled by Control4. We would highly recommend Lifetronic Systems for any media needs, lighting and sound systems. We love my media room!!"
Tim K.

"We were doing a major renovation when I contractor asked if we were going to install an audio visual system and if we were we needed to do it in the next few days before the walls were closed. I called Lifetronics and the owner was there the next day, provided a detailed proposal and budget that evening and completed the installation within days and before the walls were closed. System has been terrific and the support and service outstanding. Would recommend them highly."
Arthur K.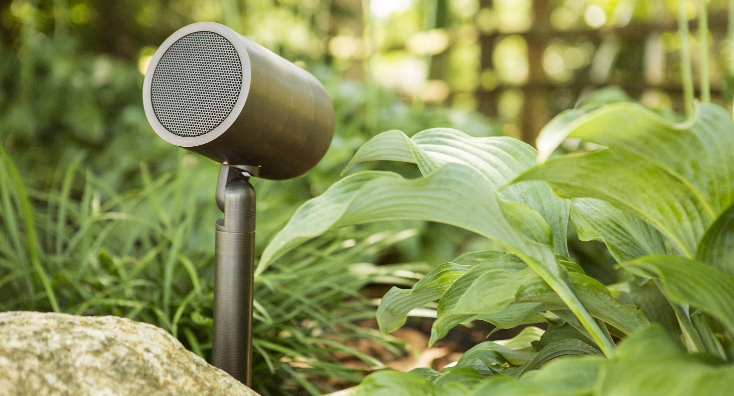 LOCAL SMART HOME INSTALLATION SERVICES AREAS
Lifetronic Systems is located in Westport, CT, and services all of Fairfield County, CT, and Westchester County, NY, including: Westport, Weston, Wilton, Easton, Redding, Fairfield, New Canaan, Darien, Greenwich, Stamford and beyond. We also travel beyond Connecticut and New York upon request.