ENERGY EFFICIENT HOME AUTOMATION
Implementing Energy Efficient Home Improvements with Smart Home Automation
Managing your energy is so easy.
Tucked into your basement, right next to your electrical panel, is your energy efficient home automation control, your eye into the energy efficiency of every appliance. With the swipe of your hand, you can see your kilowatt usage, cost, and a discrete measurement of each device in your home. You'll learn if you are generating or consuming energy and exactly how much energy each appliance is consuming daily, monthly, yearly. Once you understand where you are using the most energy, you can make adjustments that save resources and money
Energy Management Solutions for Your Home
Smart home automation offers a range of features and devices that can help homeowners effectively manage and optimize energy consumption in their homes. Here are some popular ways to use smart home automation to create an energy efficient home: 
 Smart Thermostats:
 Install a smart thermostat to control heating and cooling systems more efficiently. These thermostats learn your preferences and optimize energy usage over time. You can also program schedules that automatically adjust temperature settings based on your daily routines and use remote access to adjust thermostat settings when you're away from home.
Smart Lighting:
Use dimming features and motion sensors to ensure lights are only on when needed. With smart home lighting, we can create lighting schedules to turn lights on and off automatically, as well as control them remotely to ensure they are off when you're not at home.
 Smart Plugs and Outlets:
Plug devices, appliances, and chargers into smart plugs or outlets to remotely turn them on or off. Then set timers or schedules to manage the operation of energy-consuming devices and monitor the energy usage of connected devices to identify inefficiencies.
Energy Monitoring Systems:
Install whole-home energy monitoring systems to track energy consumption in real-time to identify energy-intensive appliances and make informed decisions about their usage. When unusual or excessive energy is used, automatic alerts will notify you! 
 Smart Appliances:
Invest in energy-efficient smart appliances like refrigerators, washing machines, and dishwashers and then use automation solutions to run these appliances during off-peak energy hours if your utility offers time-of-use pricing.
 Motorized Window Treatments:
Install smart window coverings and automated shade control to schedule when they are opened and closed based on the sun's position. This control will help you maintain comfortable temperatures by blocking out excessive heat in the summer and letting in sunlight in the winter.
How Does This Sound… 
Press "Away" when you leave for work in the morning, and your heat and air conditioning is adjusted to control your energy consumption.
You can adjust the default setting for your lights to 90 percent. You will never notice the 10 percent drop in brightness but it's estimated that you'll save enough energy to reduce up to 850 pounds of carbon dioxide annually or the equivalent of not driving your car for a month!

A "Green" setting automatically reduces heating and air conditioning usage, turns off unnecessary lights, and reduces appliance and standby power usage.

Motion sensors or programmable timers can turn off lights in seldom-used rooms.

If an emergency calls you away from home and you didn't set the "Away" control, no worries. Simply make the change from your smartphone, tablet or laptop.
Getting Started with Creating a More Energy Efficient Home in Connecticut
By implementing these smart home automation for energy efficiency, homeowners can gain better control over their energy consumption, reduce utility bills, and contribute to a more sustainable and eco-friendly living environment. Additionally, many energy companies offer incentives and rebates for using smart energy management technologies, further encouraging their adoption.
Smart home integrators like Lifetronic Systems have expertise in designing and implementing energy management systems. Working with various devices, technologies, and smart home automation platforms, we create customized solutions tailored to your home's specific needs. Lifetronic's tailored approach ensures that the energy management system takes into account your preferences, routines, and energy goals and gives you a seamlessly integrated, unified and easy-to-manage system.

"Tomasz listened to our needs, gave us a number of options to consider and then set us up with an easy to use whole house integrated system consisting of superior quality equipment which was installed in a professional and timely manner that exceeded our expectations."
Chuck H.

"Big thanks to Tomasz and his team, who are very professional, personable, competent, and demonstrate outstanding knowledge of the latest technology. They set up an amazing wifi network and sonos system for me in less than a day."
Josh M.

"Tomasz and his team did a great job of shaking down the sound system at Saltwater Grille. They went through all of the cabling, connections, replaced all of the amps and installed multiple Sonos wireless music management systems. We now have more flexibility and better clarity than ever before."
Andy S.

"Tomasz listened to our needs, gave us a number of options to consider and then set us up with an easy to use whole house integrated system consisting of superior quality equipment which was installed in a professional and timely manner that exceeded our expectations."
Chuck H.

"We, like so many other families, have more devices these days and were experiencing so much frustration with poor connectivity. It is an issue that I'm sure many families experience in their home but are not really equipped to solve the problem themselves… Tomasz and his team came to our house and to our rescue! We now enjoy our music system without interruption, our devices are streaming better than ever…"
Tiziano F.

"Tomasz and his team were punctual, professional, courteous and immensely quiet and clean. They bore holes, pulled wires, installed speakers, multiple televisions and built a centralized media rack system to die for! The lighting system is phenomenal and all of the above are controlled by Control4. We would highly recommend Lifetronic Systems for any media needs, lighting and sound systems. We love my media room!!"
Tim K.

"We were doing a major renovation when I contractor asked if we were going to install an audio visual system and if we were we needed to do it in the next few days before the walls were closed. I called Lifetronics and the owner was there the next day, provided a detailed proposal and budget that evening and completed the installation within days and before the walls were closed. System has been terrific and the support and service outstanding. Would recommend them highly."
Arthur K.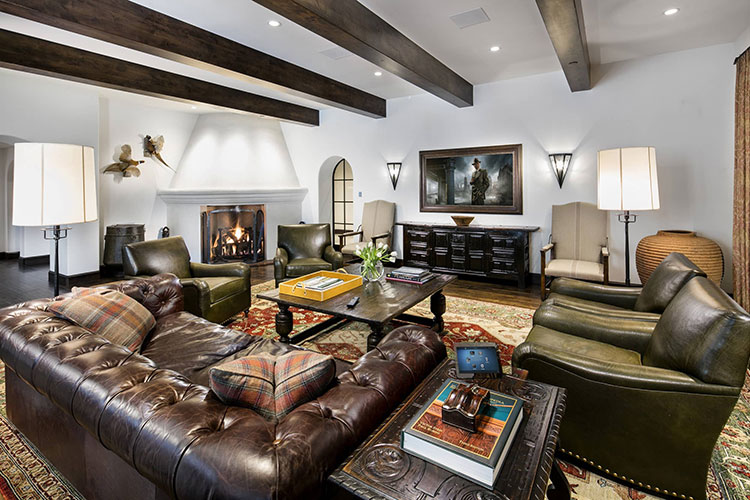 SMART HOME SOLUTIONS GUIDE
WHAT'S MOST IMPORTANT TO YOU?
LOCAL SMART HOME INSTALLATION SERVICES AREAS
Lifetronic Systems is located in Westport, CT, and services all of Fairfield County, CT, and Westchester County, NY, including: Westport, Weston, Wilton, Easton, Redding, Fairfield, New Canaan, Darien, Greenwich, Stamford and beyond. We also travel beyond Connecticut and New York upon request.
FIND THE RIGHT SOLUTION FOR YOUR HOME
Have questions about smart home technology or ready to start the conversation?