Command all aspects of your home, from security to WiFi to climate control and entertainment with a smart home automation system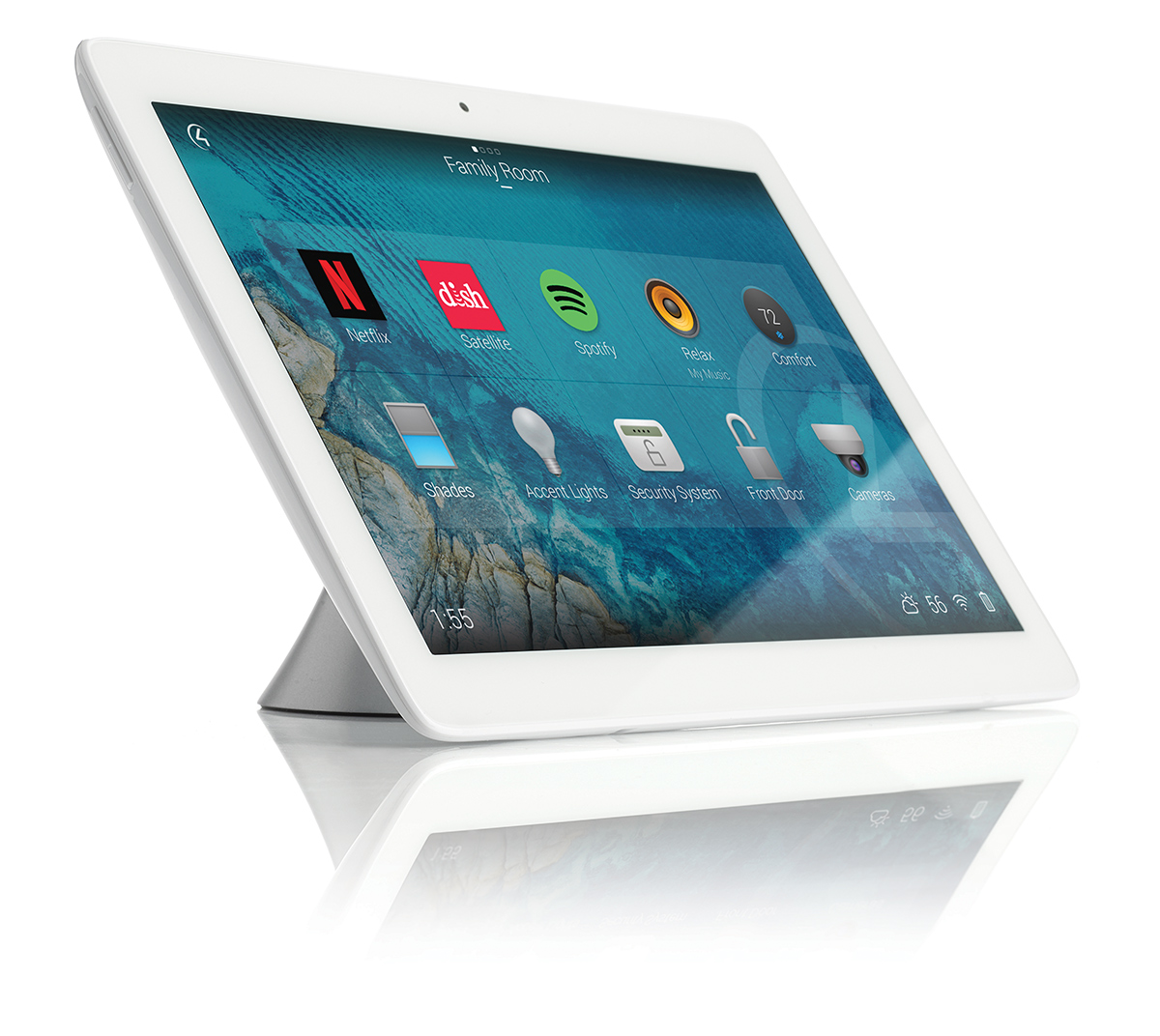 Simplify your life with custom smart home automation!
We use the latest technology to design a smart home that is as simple or extravagant as you wish, but never difficult to use.
All of Lifetronic Systems' home automation installations are built to scale, meaning you can start small, perhaps a media room with an easy-to-use TV/surround sound system and projection screen system to a media room. We design home automation systems to meet your needs, however small or large they may be. In the future, we can add whatever smart home extras you like!
Control4 creates the best-in-class smart home technology systems and proves to be the ultimate home solution. Ensure all electronic components and systems work seamlessly with Control4 technology.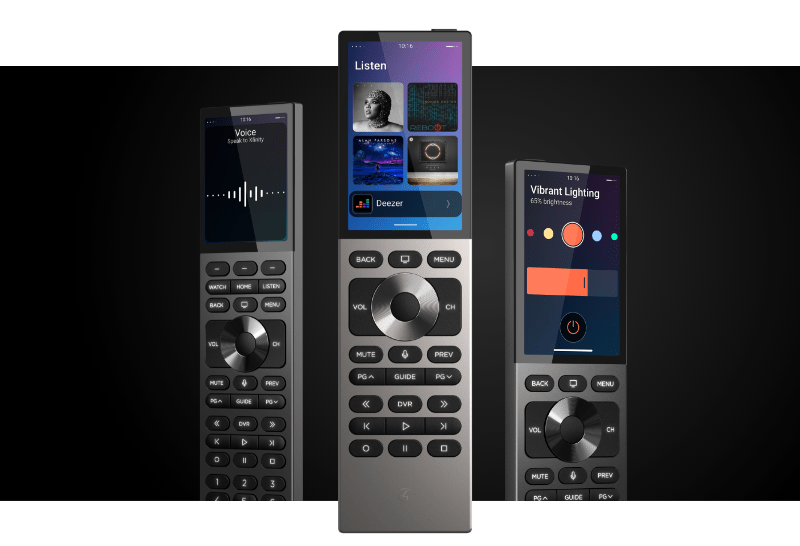 PERSONAL ATTENTION
We are a boutique operation that focuses on details, personal attention and quality service. Our clients work with the company founder and owner directly, Tomasz Tesluk, who takes pride in every smart home automation system he installs, regardless of size. Tomasz gets to know each of his clients and their unique goals and needs, which means you'll never receive a cookie-cutter tech integration plan for your home or business. Your design is always custom and distinctive. We assure you that Tomasz will be there during the whole process, from the initial meetings through the design and installation.
HIGHEST STANDARDS OF QUALITY
Our clients deserve the best, which is something we are qualified to deliver since we demand this ourselves. Tomasz views all of his projects, large or small, as high-tech works of art. He is generous with advice and does not consider a project complete until the client is pleased and fully understands how the smart home automation system works.
CUTTING-EDGE TECHNOLOGY
We develop and install the latest in cutting-edge smart home technology systems in any structure, from 200-year old historic homes to modern office buildings in CT & NY. We partner with homeowners, builders, architects and interior designers to seamlessly blend technology with design, simplifying even the most complex integrations so anyone of any age or savviness is comfortable with their new smart home system.
NO SHORTCUTS, NO EXCEPTIONS!
As one satisfied customer says: "Lifetronic Systems is about doing the job right as opposed to taking shortcuts"; or another, who credits us with the design creativity that improved the final outcome, reduced the cost and simplified the job process.
Racing simulator room and other unique spaces make this automated home a one-of-a-kind installation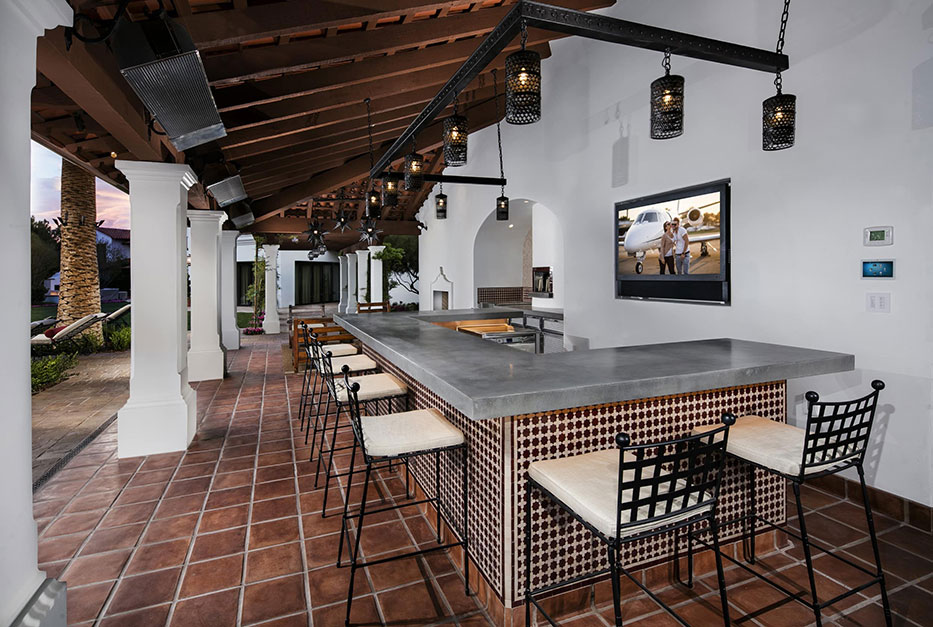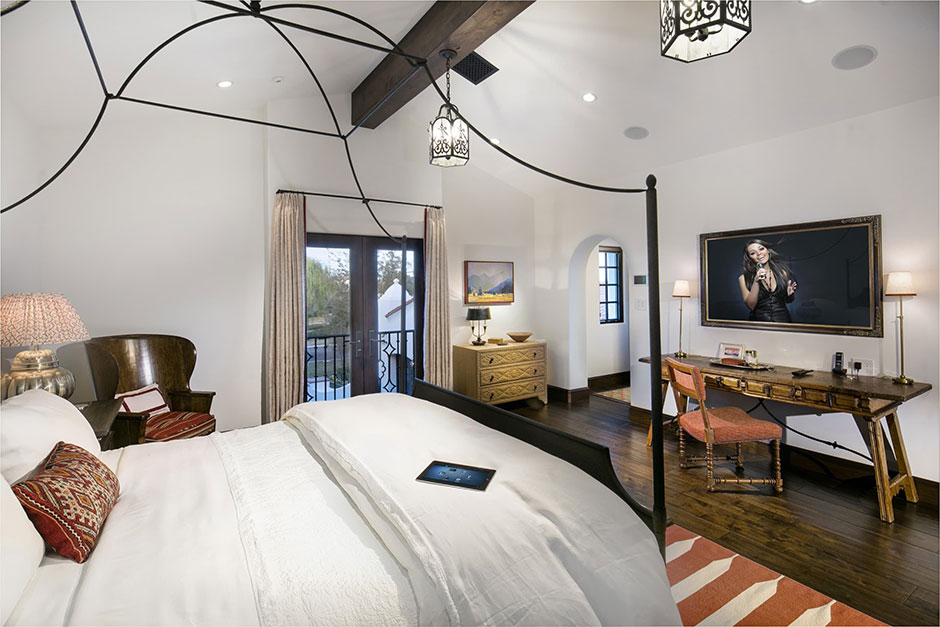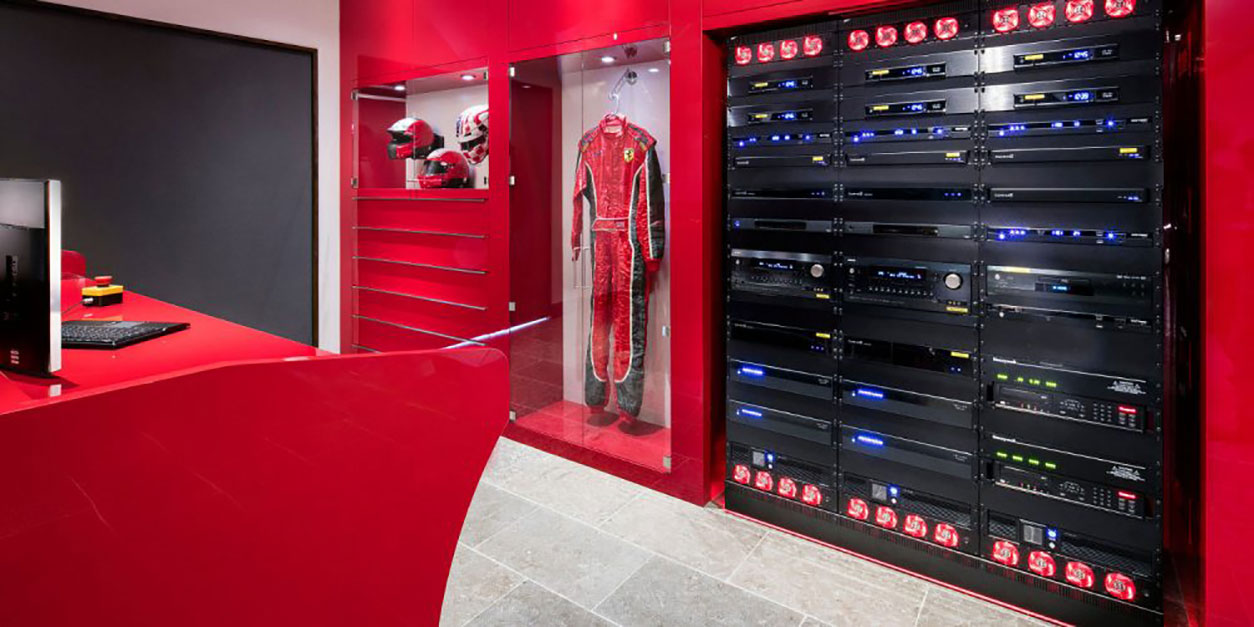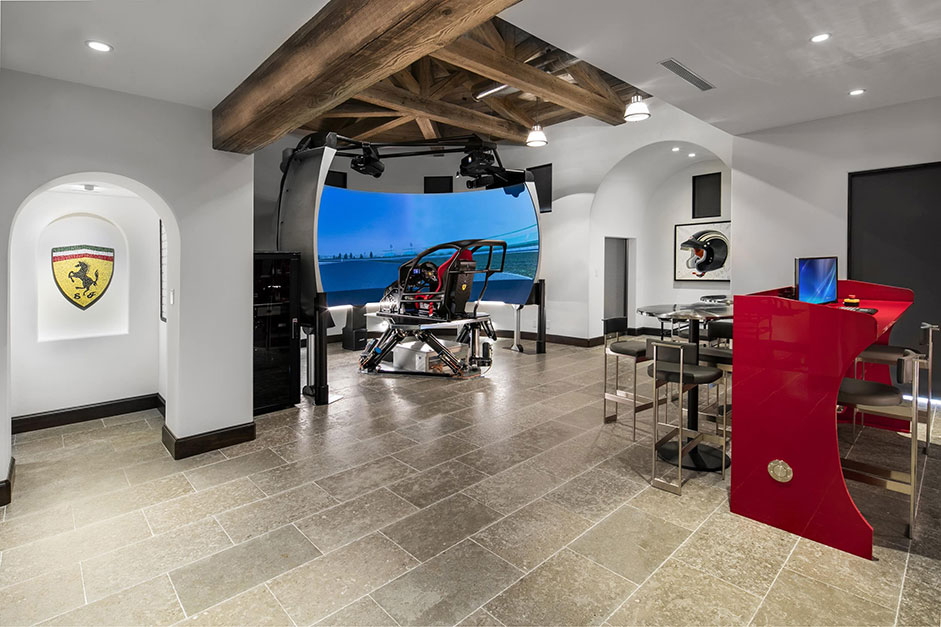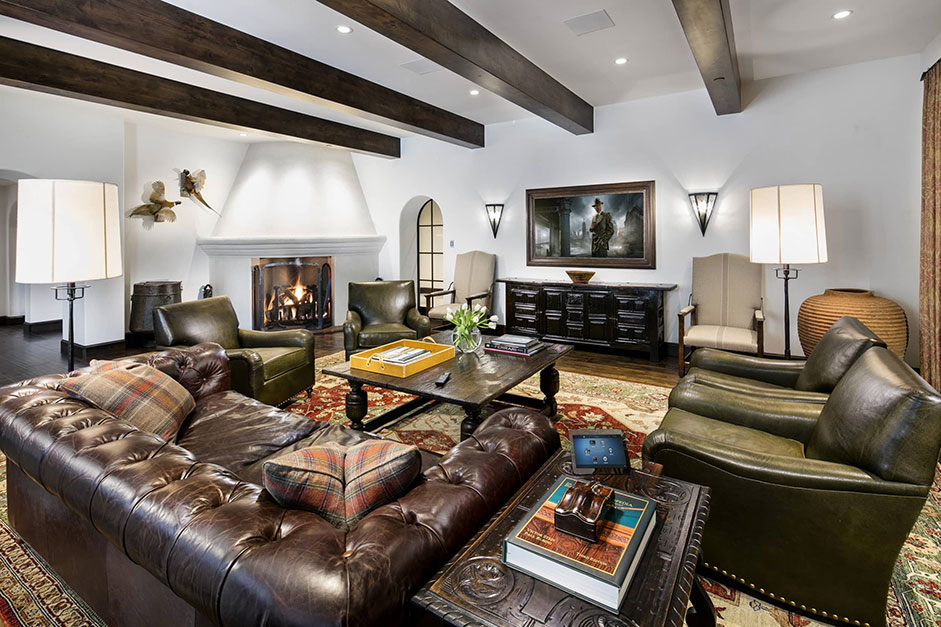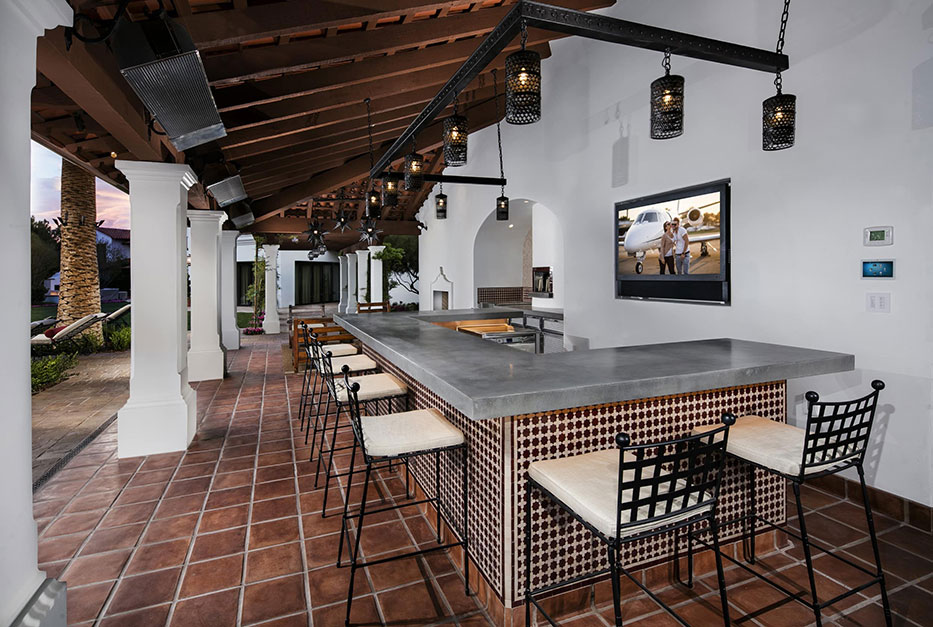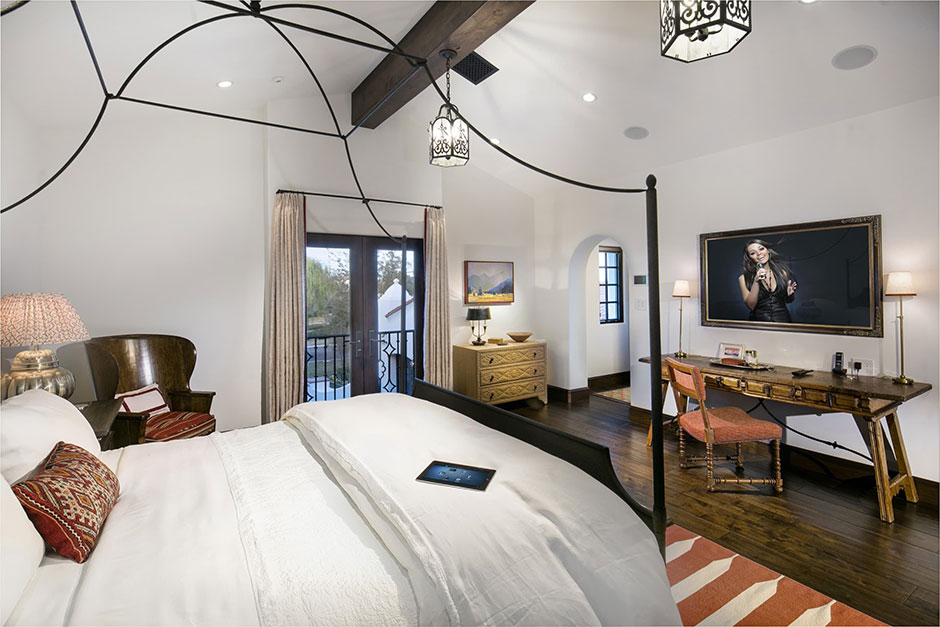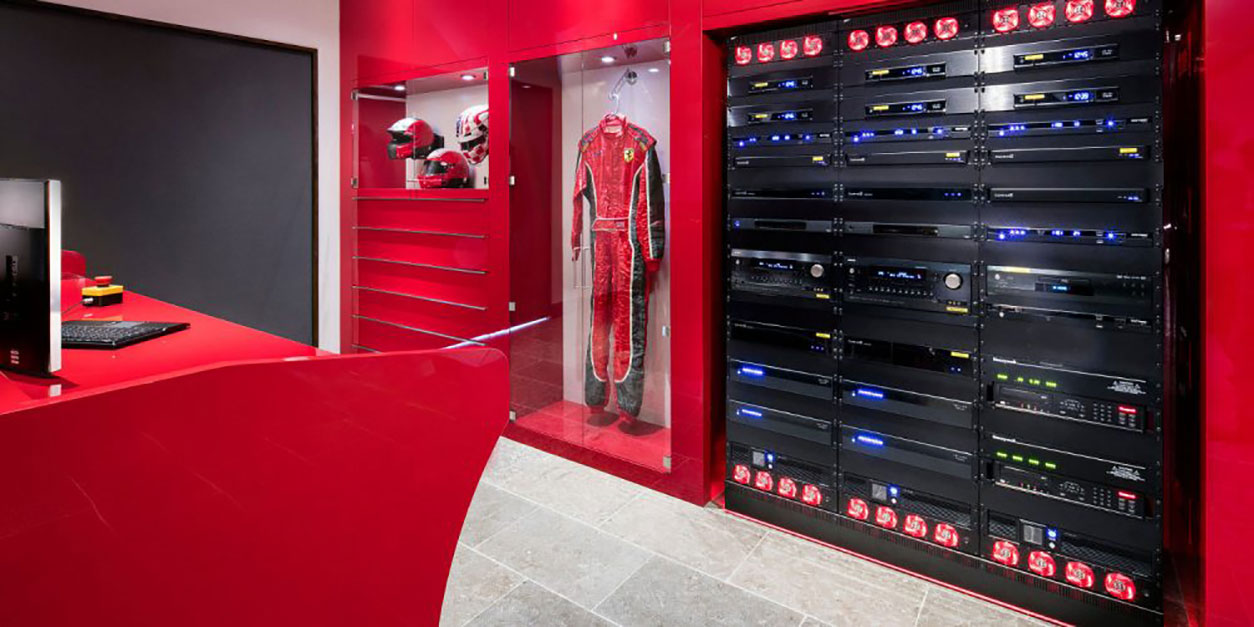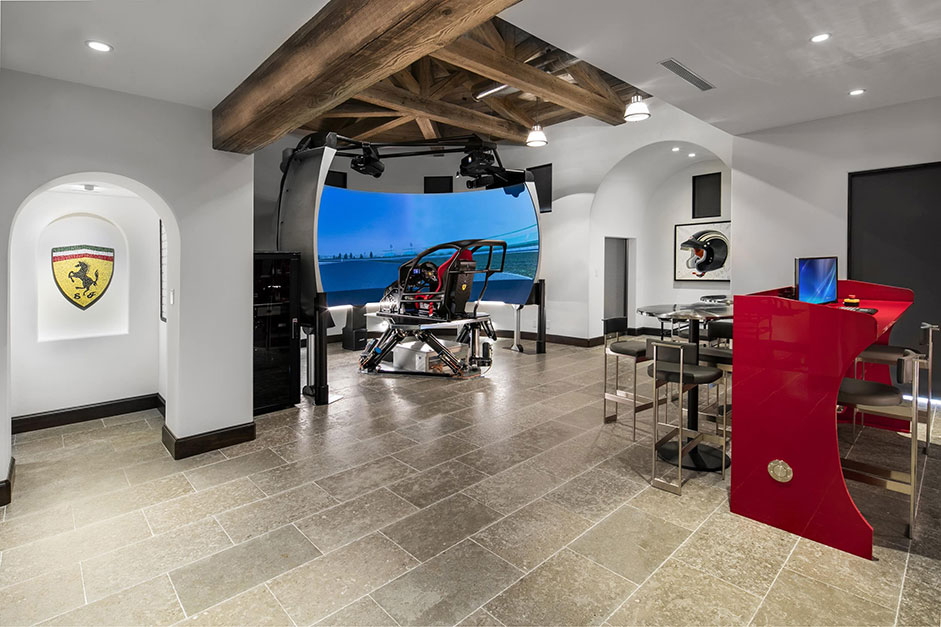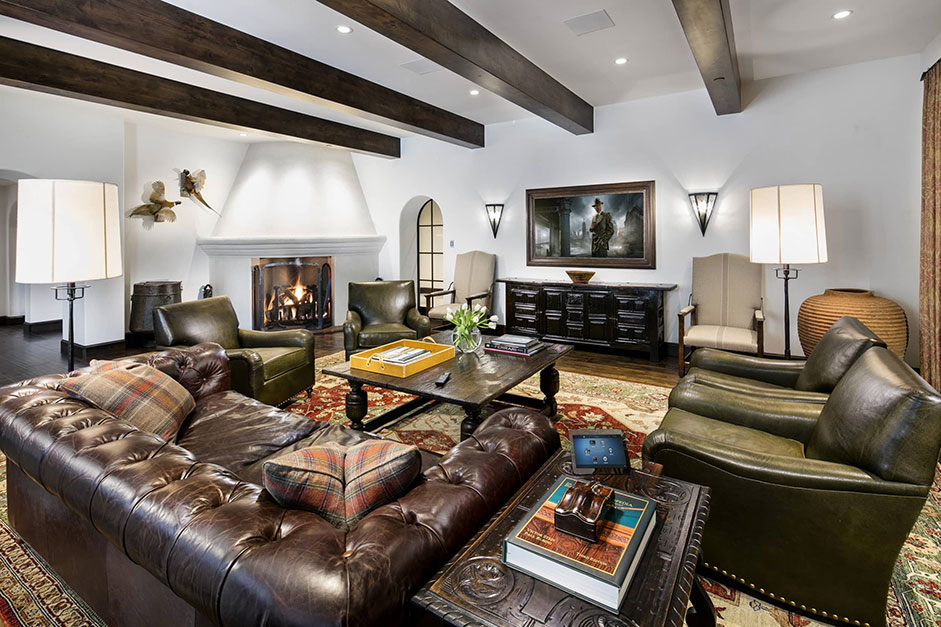 Home Automation Frequently Asked Questions
How long does a home automation system installation take?
During your initial complimentary consultation, we will review your unique goals, needs and budget. From there, we will develop a plan and timeline that works for you. We'll review this project plan for your home automation system in detail with you.
Will you cut holes in my walls?
The most reliable connection in your audio, video or home automation installation is always hard-wired. We'll make every effort to run wires throughout your home – but we do so usually without making any holes. However, we always seek approval first before making any small openings in the walls or ceiling. In some cases, we may choose to use wireless devices. They are easier to install, and in the end, they become a part of the whole home automation system.
Still not sure what you need?
You are not alone! At Lifetronic Systems, we take pride in our ability to listen to every client and understand each client's individual wants and needs. Everyone is different. Each of our smart home installations is unique, and never cookie-cutter. At the initial consultation, which usually takes place in the comfort of your home or business, we discover exactly what is on your mind. Our job is to convey what is available, and how the most advanced, revolutionary smart home automation technology can work for you. 
Are there any hidden fees?
There are never ever hidden surprises, that is our promise to you. You will also know exactly how much the project will cost. There are never any hidden costs. Our custom smart home plan and pricing are the commitment we make to you, that we will complete the project as detailed at the price we quoted.
Once we decide exactly what components you desire, we go into the design phase where we create a detailed custom plan for you. This discovery and design phase is thoughtful and carefully documented, so there are no surprises once the home automation system is installed. You will understand exactly what you are getting to avoid any misunderstandings upfront.
Do you specialize in new home installations?
Our expert designers plan a custom-wired home automation system to bring every element of smart home design and technology into the structure before the walls go up. We can be there during the initial phase of construction design, and are on the scene at the same time as the electricians, ensuring that all wires and cables are in place, exactly where they should be to fully integrate everything – TVs, audio, lighting, security, climate,
networks
, commercial applications – into one system. Our plans can even extend to the outdoors, incorporating security, cameras, landscape lighting and entertainment into the plans.

"Tomasz listened to our needs, gave us a number of options to consider and then set us up with an easy to use whole house integrated system consisting of superior quality equipment which was installed in a professional and timely manner that exceeded our expectations."
Chuck H.

"Big thanks to Tomasz and his team, who are very professional, personable, competent, and demonstrate outstanding knowledge of the latest technology. They set up an amazing WiFi network and sonos system for me in less than a day."
Josh M.

"Tomasz and his team did a great job of shaking down the sound system at Saltwater Grille. They went through all of the cabling, connections, replaced all of the amps and installed multiple Sonos wireless music management systems. We now have more flexibility and better clarity than ever before."
Andy S.

"Tomasz listened to our needs, gave us a number of options to consider and then set us up with an easy to use whole house integrated system consisting of superior quality equipment which was installed in a professional and timely manner that exceeded our expectations."
Chuck H.

"We, like so many other families, have more devices these days and were experiencing so much frustration with poor connectivity. It is an issue that I'm sure many families experience in their home but are not really equipped to solve the problem themselves… Tomasz and his team came to our house and to our rescue! We now enjoy our music system without interruption, our devices are streaming better than ever…"
Tiziano F.

"Tomasz and his team were punctual, professional, courteous and immensely quiet and clean. They bore holes, pulled wires, installed speakers, multiple televisions and built a centralized media rack system to die for! The lighting system is phenomenal and all of the above are controlled by Control4. We would highly recommend Lifetronic Systems for any media needs, lighting and sound systems. We love my media room!!"
Tim K.

"We were doing a major renovation when I contractor asked if we were going to install an audio visual system and if we were we needed to do it in the next few days before the walls were closed. I called Lifetronics and the owner was there the next day, provided a detailed proposal and budget that evening and completed the installation within days and before the walls were closed. System has been terrific and the support and service outstanding. Would recommend them highly."
Arthur K.